News
Francis Brennan All Hands On Deck - Brand New Series - Starting Sunday 20th October on RTE One 9.30pm
18th October 2019
NEWS RELEASE


FRANCIS BRENNAN - ALL HANDS ON DECK STARTS SUNDAY ON RTÉ ONE


Ireland's favourite hotelier Francis Brennan, hits the high seas in a new three part series as he puts his hotel experience to the test and he steps into senior roles on a Baltic Cruise.

The series which is made for RTÉ by Waddell Media will follow Francis as he sails into the Baltic capitals on-board Regal Princess, a Princess Cruises ship. During each hour-long episode he will gain an insight into what life is like for the ship's 1,400 crew members by stepping into the shoes of three of the most senior onboard roles: Maitre 'D, Entertainment Director and Hotel General Manager.

Under the watchful eye of each crew member, Francis will see if he has what it takes to give the ship's guests the holiday of a lifetime. Francis will try and meet a wide range of challenges, from learning first-hand what it takes to be Maitre' D and ensuring a smooth service in the ship's seven restaurants and numerous eateries; to arranging on-board activities for guests with the Entertainment Director; to overseeing the entire ship with its 5,000 guests and crew alongside the Hotel General Manager.

Francis Brennan said: "I really enjoyed making this series. I was very nervous but I just got stuck in. My approach was that I was simply working on a floating hotel so I did it all - room service, made attempts at cooking pizza and I started off by bringing passengers on an orientation tour. There's just so much going on all the time, from early morning to late night entertainment. Of course I had a few obstacles to overcome and at one point, for the first time in my life, I was actually speechless."

In keeping with Francis Brennan's Grand Tour, this new series will see Francis host a number of guided shore excursions, exploring all that the Baltics have to offer. The ship will sail from Copenhagen as guests explore Stockholm, Helsinki, St Petersburg, Tallinn, Berlin and Oslo.

Francis Brennan - All Hands On Deck begins on Sunday 20th October, at 9.30 PM on RTÉ One.

-Ends-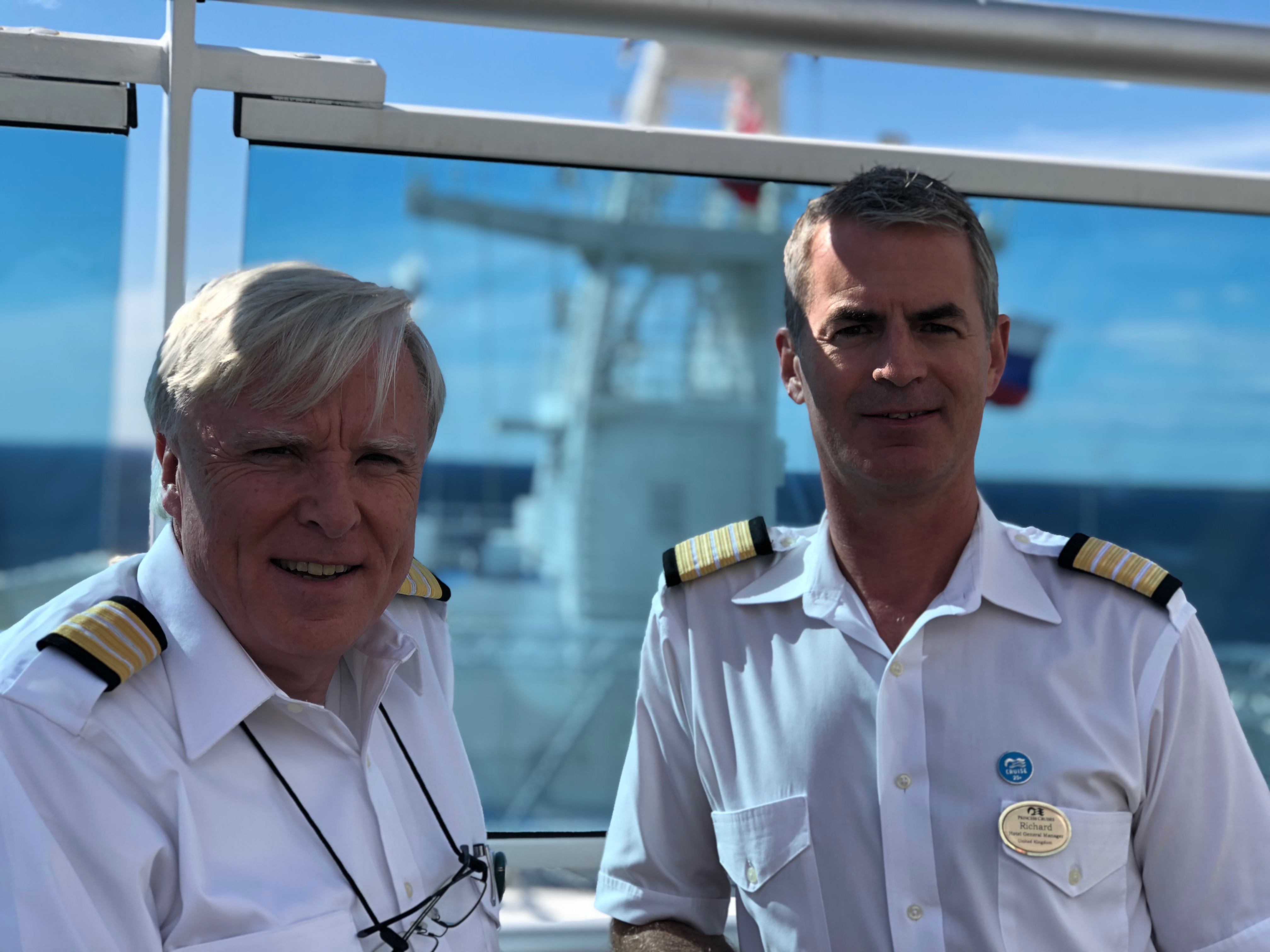 FLICKERPIX IS OFF TO CARTOON FORUM TO UNVEIL ITS ANIMATED NATURE DETECTIVE 'CARA'S ON THE CASE'
17th September 2019
'Cara's on the Case' is a new preschool animated nature detective series concept which has been selected to showcase at the prestigious Cartoon Forum pitching and co-pro conference which takes place in Toulouse, France this week (16 – 19 September).

Flickerpix is the animation arm of leading independent television production company Waddell Media, and has previously produced award-winning animation creations which have appeared on CBBC, Channel 4, Sesame Street USA, BBC, Discovery, RTE and ABC amongst others.

Jannine Waddell MBE, Managing Director, Waddell Media says:

"We are delighted that Flickerpix has the opportunity to pitch their fabulous new animation pilot 'Cara's on the Case' at Europe's leading forum for animated TV projects. Our producers will have the unique chance to introduce Cara to an impressive range of broadcasters, investors and other potential partners from 40 countries. Since its creation in 1990, 774 series have found financing through this forum and we're really hopeful that this unique Flickerpix concept makes its mark in the animation industry, as the feedback we have received so far shows that the series has huge potential internationally with strong economic and commercial prospects."

Created by Flickerpix's Creative Director Johnny Schumann and Producer Sarah McCaffrey, 'Cara's on the Case' follows the adventures of 6-year-old Cara and her detective gang, the Clover Club, as they solve everyday problems in the natural world around them. Taking place in the fictional coastal village of Tullybay, the series' art design has been influenced by various seaside villages in Northern Ireland.

Johnny Schumann says: " 'Cara's on the Case' is a fun and entertaining series, which we believe will encourage kids to join forces with detective Cara as she solves mysteries thrown up by the natural world around her. Cara may come from a small Irish village, but the issues she confronts are universal. It's a unique concept celebrating friendship, diversity and the importance of nurturing in the world around us."

Sarah McCaffrey, Producer, Flickerpix says: " 'Cara's on the Case' is a unique animated educational series for kids in an area which we believe is currently under explored by the market. It has been warmly received by key international broadcasters in the industry to date. We hope to impress the animation industry at Cartoon Forum and look forward to bringing Cara to life.

'Cara's on the Case' is being developed by Flickerpix with funding from Northern Ireland Screen.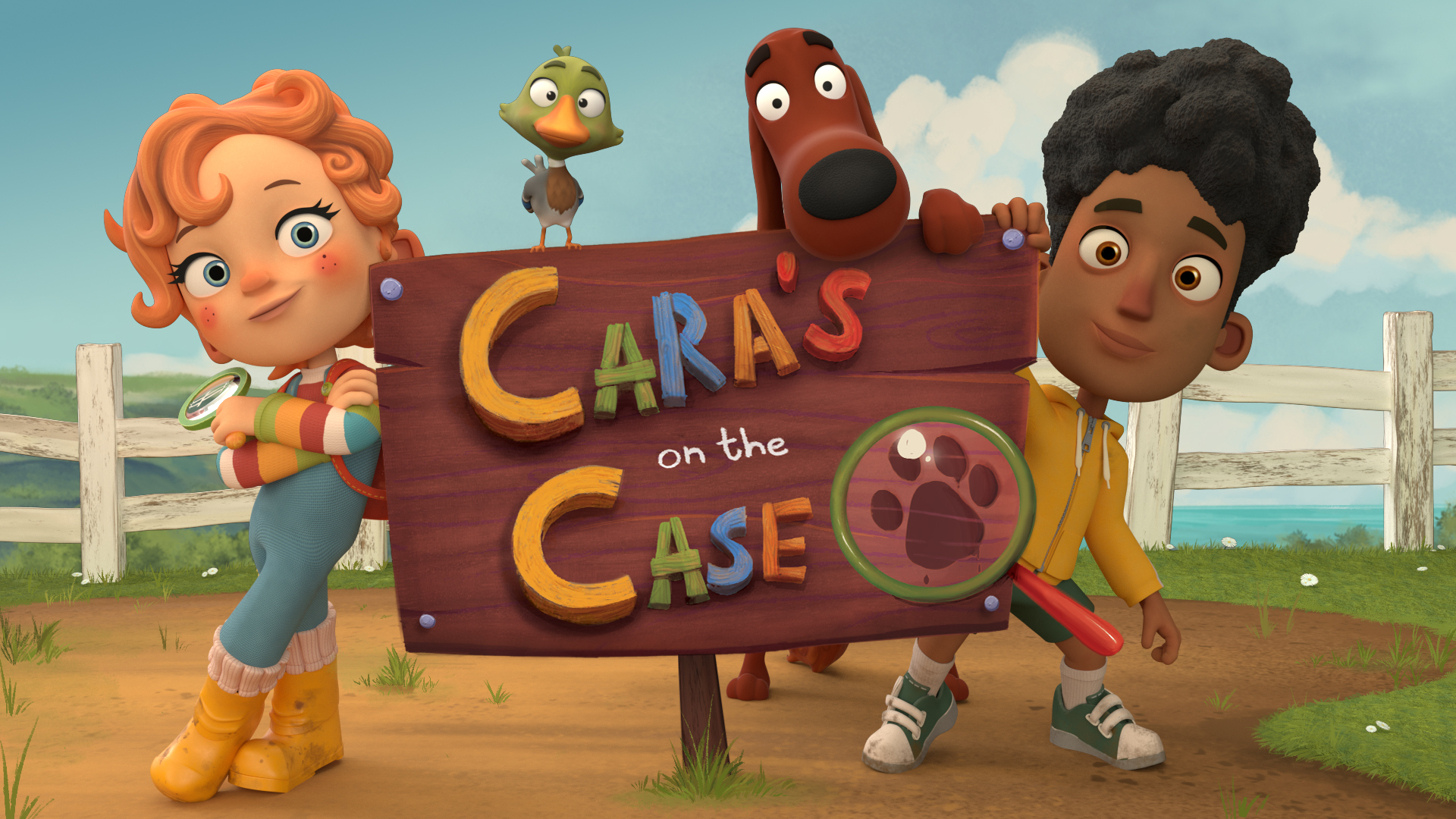 JANNINE ON THE BOX WITH THE ULSTER TATLER
6th September 2019
Check out September's issue of the Ulster Tatler featuring Waddell Media's MD, Jannine Waddell, as she reveals a few secrets about her career in TV.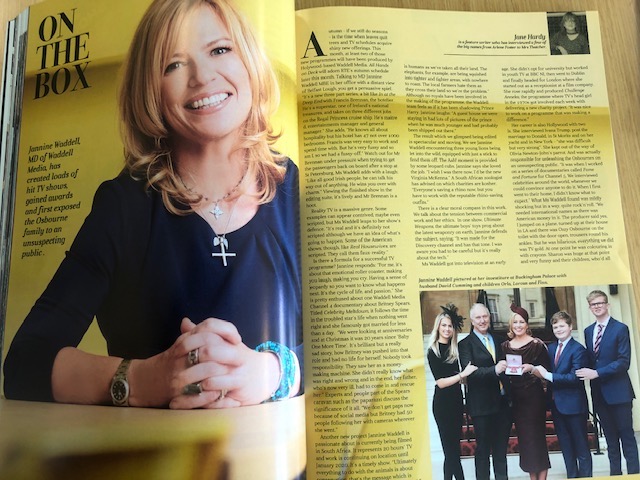 WADDELL MEDIA TAKE A WALK ON THE WILD SIDE WITH CHANNEL 4
Autumn 2019
WADDELL MEDIA TAKE A WALK ON THE WILD SIDE WITH CHANNEL 4


Waddell Media has been commissioned to produce a new twenty part series for Channel 4 to air in Spring 2020 with the working title Work on the Wild Side.

The series, which is part funded by Northern Ireland Screen, follows vets, veterinary nurses and long term volunteers of all ages who have given up their day jobs in the UK and moved to South Africa to rescue, care and help save the lives of some of the extraordinary animals that live there.

Jannine Waddell, MBE, MD of Waddell Media and Executive Producer of Work on the Wild Side says:

"The idea behind this series came to me while I was filming in South Africa just over a year ago. There seemed to be no end of international experts and volunteers of all ages, particularly Brits, who had made the lifestyle choice to pack up their lives and move there to help and protect these endangered animals. I am absolutely delighted that Channel 4 shares my enthusiam to bring these wonderful stories to life and for the support from Northern Ireland Screen to make it happen.

"Each hour-long programme will focus on the lives of our animal heroes in an observational way. There will be lots of amazing animal stories, rehabilitation, visits to the vets, baby feeding frenzies, relocations by road, plane and helicopter, dehorning, new births and animal releases as well as visually capturing the colour and vibrancy of South Africa."

David Sayer, Commissioner, Channel 4 says:

"The series promises to offer some fascinating insights into the working lives of the professionals and long-term volunteers involved in helping and protecting some of the world's most endangered species. We're delighted to shine a spotlight on that world."

Richard Williams,CEO, Northern Ireland Screen, says:

"We're very pleased to support Waddell Media in the production of this chunky, story rich commission for Channel 4. Long form potentially returnable series are the key to sustaining and growing the independent sector in Northern Ireland and we're delighted that C4 has given Waddell Media a commission that fits that bill."

Lee Salisbury, series producer for Waddell Media says:

"This series will be a real escape for people sitting at home watching. With four production units working across dozens of different locations across South Africa, we'll witness a wide variety of animal stories, from penguins and sharks in the south to the 'big five' in the northern plains."

For more exciting news on this new commission, have a read at what the industry publications and press are saying....

Broadcast Now
https://www.broadcastnow.co.uk/channel-4/c4-follows-vets-to-south-africa/5140991.article

c21media
https://www.c21media.net/c4-to-work-on-the-wild-side-with-waddell/

IFTN
http://www.iftn.ie/news/?act1=record&only=1&aid=73&rid=4292849&tpl=archnews&force=1

Sunday Indo
https://www.independent.ie/business/media/irish-tv-boss-thinks-global-acts-local-38287790.html

Lovebelfast.co.uk
https://lovebelfast.co.uk/waddell-media-take-a-walk-on-the-wild-side-with-channel-4/

Belfast Telegraph
https://www.belfasttelegraph.co.uk/life/features/jannine-waddell-on-learning-her-art-in-hollywood-breaking-news-of-jill-dando-murder-to-her-friends-and-running-own-firm-38290069.html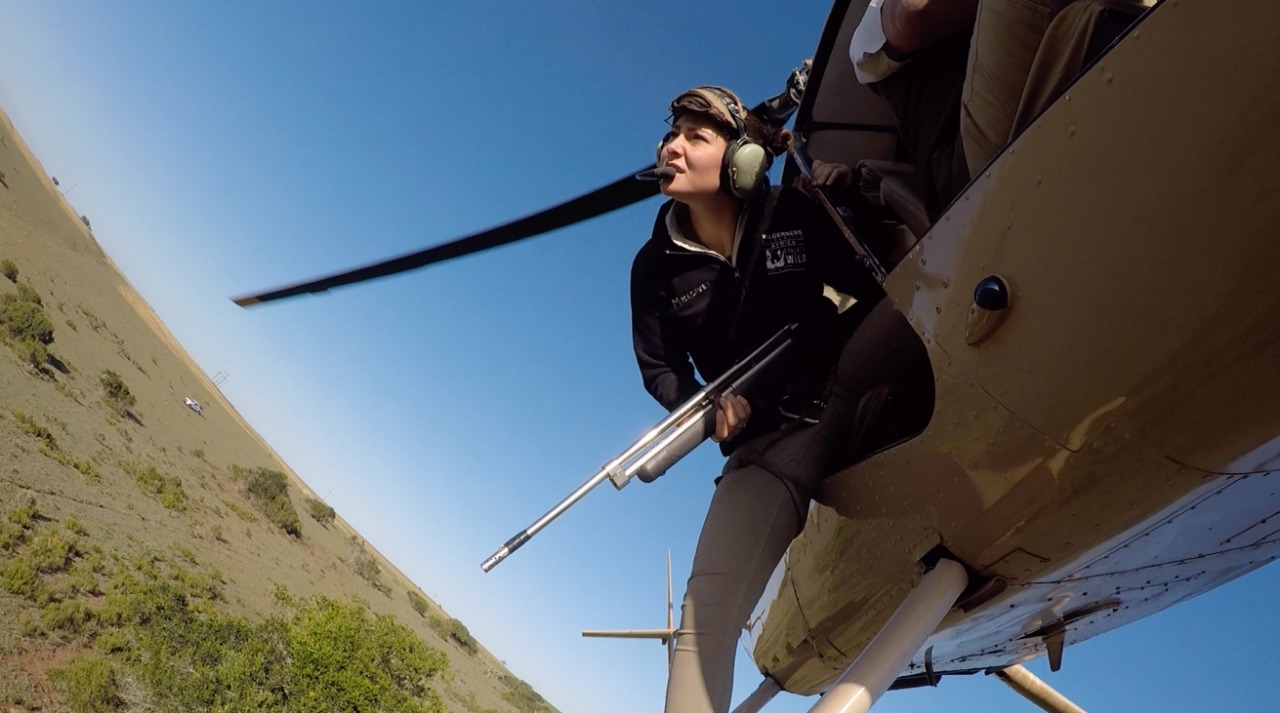 New Commission BBC NI: A Year on the Lakes
16th July 2019
Waddell Media have been commissioned a new four part documentary series called A Year on the Lakes. Following the successful formula of last year's ratings success The Chronicles of Mourne on BBC Northern Ireland and BBC 2 network, filming is taking place in the lakelands of Fermanagh, following a range of people who live and work there across four changing seasons.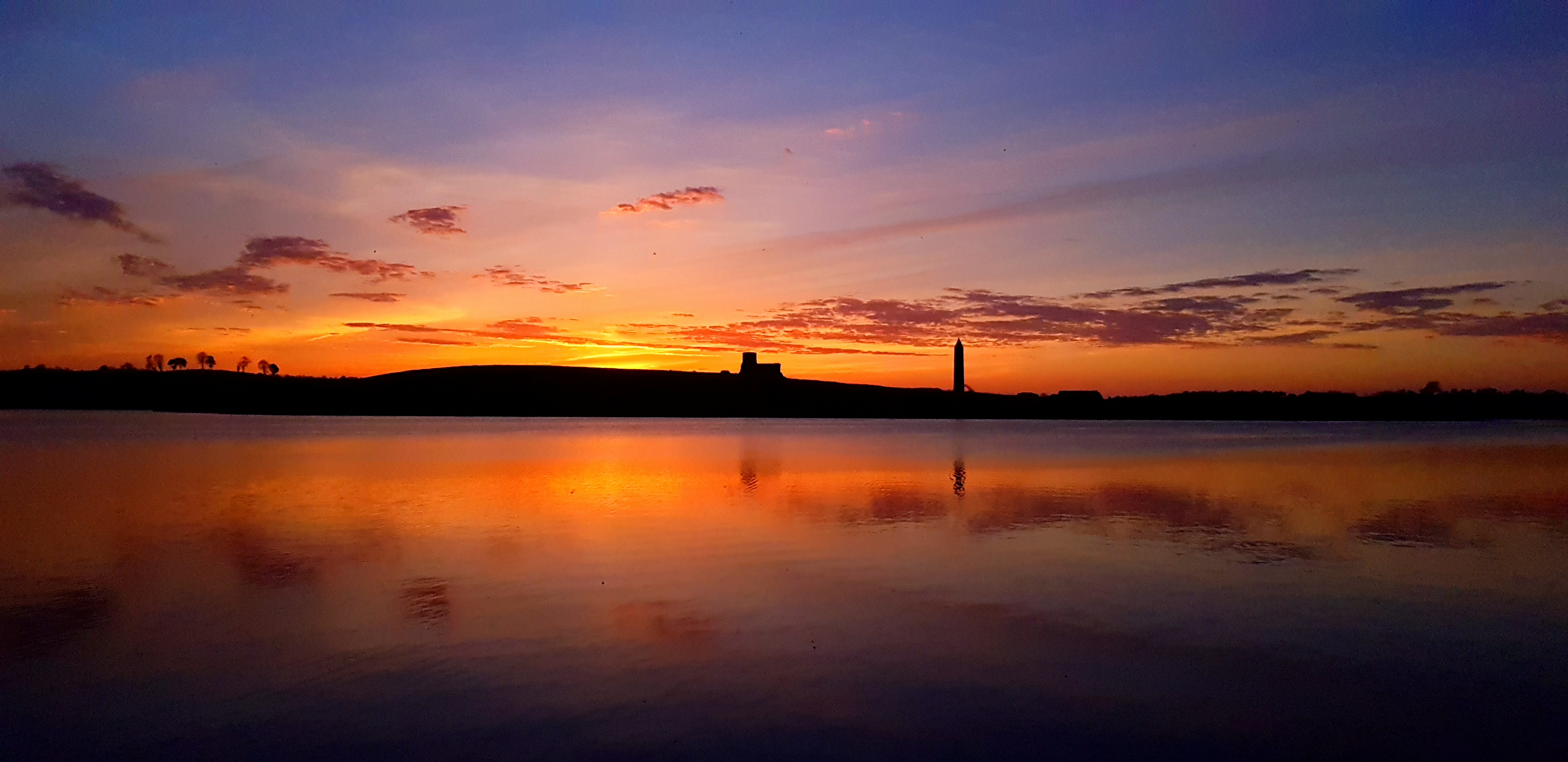 Pages