News
IRELAND'S 21ST CENTURY HOTSHOTS REVEALED IN THIS YEAR'S RICH LIST ON RTÉ 2
11th December 2019
Richard Curran reveals the top 50 billionaires and millionaires who have burst onto The Sunday Times Rich List since the year 2000 this Thursday (12 December) at 9.30pm on RTÉ 2 in a new two part series produced by Waddell Media.
As well as meeting with some of Ireland's most dynamic millionaires, Richard will also be looking for trends that have taken place over the last twenty years. Which sectors have boomed and which have crashed - and can he make a few predictions about how to make millions in the future?
David Cumming, Executive Producer, Waddell Media says: "In the first of two episodes, Richard kicks off the countdown of Ireland's 21st Century Hotshots as well as meeting some of Ireland's most inspiring new millionaires. The programme will also be revealing some of the most minted celebrities of the past two decades. And with some help from a private security company, Richard gets a taste for the billionaire lifestyle."
Richard Curran says: "Famous faces, property tycoons, lottery winners and tech start ups all feature in this first show which counts down to 26th place, which is worth an impressive €207m, that's enough to buy a private jet, an exotic island and a trip to space. But in the final part we count down the top 25 of Ireland's 21st century hotshots – teen millionaires, a Holywood sweetheart and some savvy investors all feature, but you'll have tune in to find out who takes the top spot."
In part two Richard also looks at Ireland's booming whiskey industry, where many believe there are fortunes to be made. And while many techies are shooting up the list, what about those who have crashed and burned?
Ireland's 21st Century Hotshots is produced by Waddell Media for RTÉ 2 featuring a wide range of expert contributors including Sunday Times' Nick Webb and Brian Carey; INM's Niamh Horan, Paul McNeive and Adrian Wreckler; Irish Times' Mark Paul; Entrepreneurs Sean Gallagher, Margaret E Ward and Norah Casey; Communications commentators Terry Prone and Collette Sexton; Business Plus Magazine's Siobhan O'Connell and online experts Stephen O'Leary, Olytico; Aine Kerr, Kinzen; The Journals' Susan Daly; Tom Lyons from The Currency, along with Ali Ryan from Goss.ie giving us an insight into those celebrity millionaire lifestyles.
Kerry Reid, producer, Waddell Media says: "The billionaires and millionaires featured in the show cover the length and breadth of Ireland, from a Galway tenor with a hair-raising idea who won't have to sing for his supper to a well known golfer from the North, actors, performers and impressive entrepreneurs are all there."
Ireland's 21st Century Hotshots starts this Thursday (12 Dec) at 9.30pm on RTÉ 2.
-Ends-
For further information contact Orla McKibbin on +44 (0) 7879 666427
[email protected]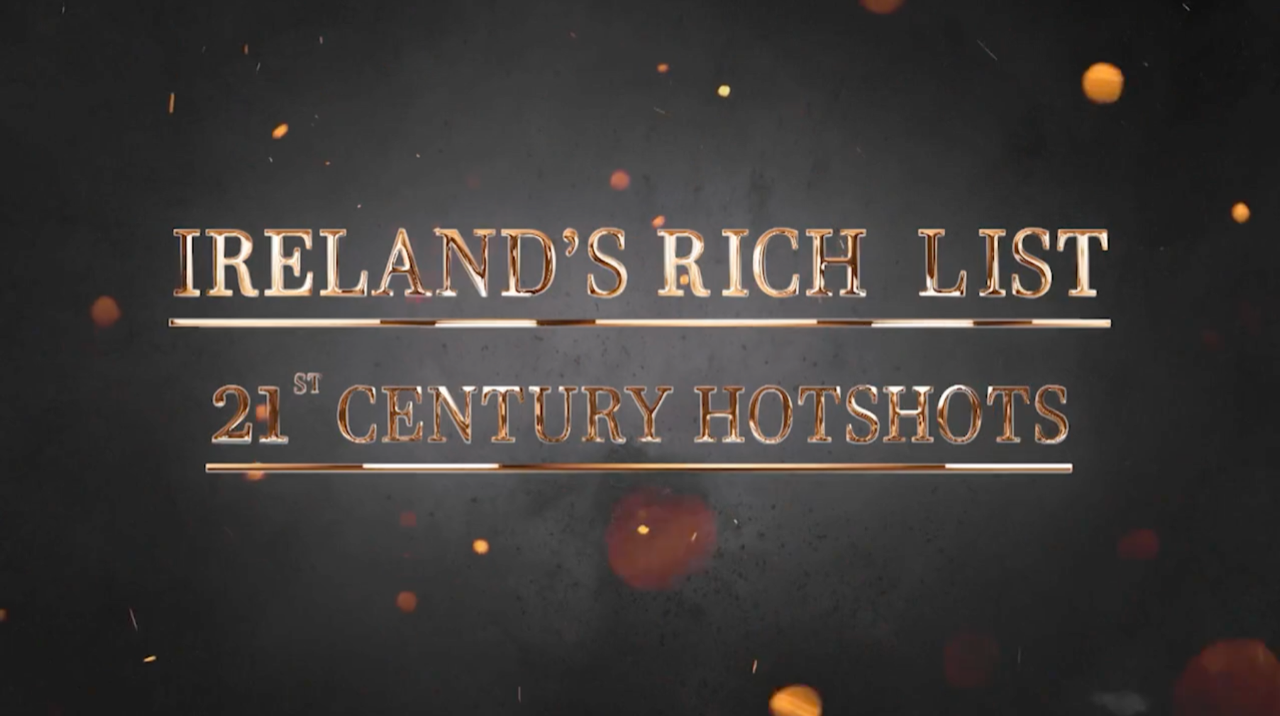 WFTV New Mentoring Scheme for Northern Ireland
27th November 2019
Applications Open for WFTV Mentoring Scheme in Northern Ireland
Women in Film and TV (WFTV UK) have launched a new mentoring scheme in Northern Ireland and applications are currently open. The innovative new programme is designed to help women in Northern Ireland who have more than five years' experience working in TV production, to take the next step in their career.
For the last decade, WFTV has run an industry leading scheme in London which has set new standards due to its uniquely effective approach to training. This has attracted top industry players such as Jay Hunt, Creative Director, Europe, Worldwide Video, Apple; Peter Fincham, Co-CEO, Expectation Entertainment; Sarah Gavron, director and Danny Cohen, President, Access Entertainment to become mentors.
Now WFTV wants to offer women in Northern Ireland those same opportunities.
In the first year, the Northern Ireland mentoring scheme will be run for six women and the aim – is subject to sponsorship funding – for this number to grow every year. Each of the chosen mentees will receive six hours of mentoring over six months with an experienced industry insider and would also receive telephone and email support. In addition, they will also be able to Skype and network into additional training sessions in the London mentoring scheme.
If you are a self-motivated film or television professional, live and/or work in Northern Ireland, and have a demonstrable track record and specific goals we can match you with an experienced industry figure who will act as your mentor for six months.
WFTV is committed to equal opportunities and promoting and developing diversity and inclusivity across the industry, so it puts key targets in place for this mentoring scheme to ensure the scheme is both diverse and inclusive.
WFTV would love to hear from you if you are:
A woman currently working in a production or business role within linear or multiplatform film, television or content creation. For example: producer, director, camera operator, agent, sound recordist, editor, scriptwriter, VFX, development, casting, set design, production manager or co-ordinator, distribution executive.
Have more than five years' experience in the industry
Have at least five onscreen credits (or other suitable proof of achievement, where otherwise appropriate)
Able to attend a selection interview (expected to be scheduled in January 2020) if shortlisted.
Can commit to receiving six hours of mentoring in Northern Ireland between March 2020 – September 2020 via face-to-face meetings, email, telephone or Skype conversations as agreed with your mentor
The closing date for applications is 14:00 on Monday 16th December 2019.
If you are interested in applying please click here or visit www.wftv.org.uk for more information.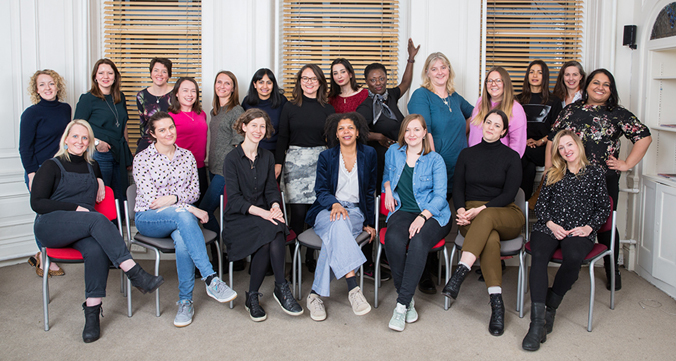 ROYAL TELEVISION SOCIETY NI AWARDS
8th November 2019
The Waddell Media team attended last night's RTS NI Awards in The MAC, Belfast. This was the 5th year of the RTS NI Programme Awards and two of our amazing shows, The Chronicles of Mourne (BBC NI & BBC 2) and Turas Bóthair (TG4), were shortlisted in the Features/Factual Entertainment category. Unfortunately it wasn't our night to win but a fabulous night was had!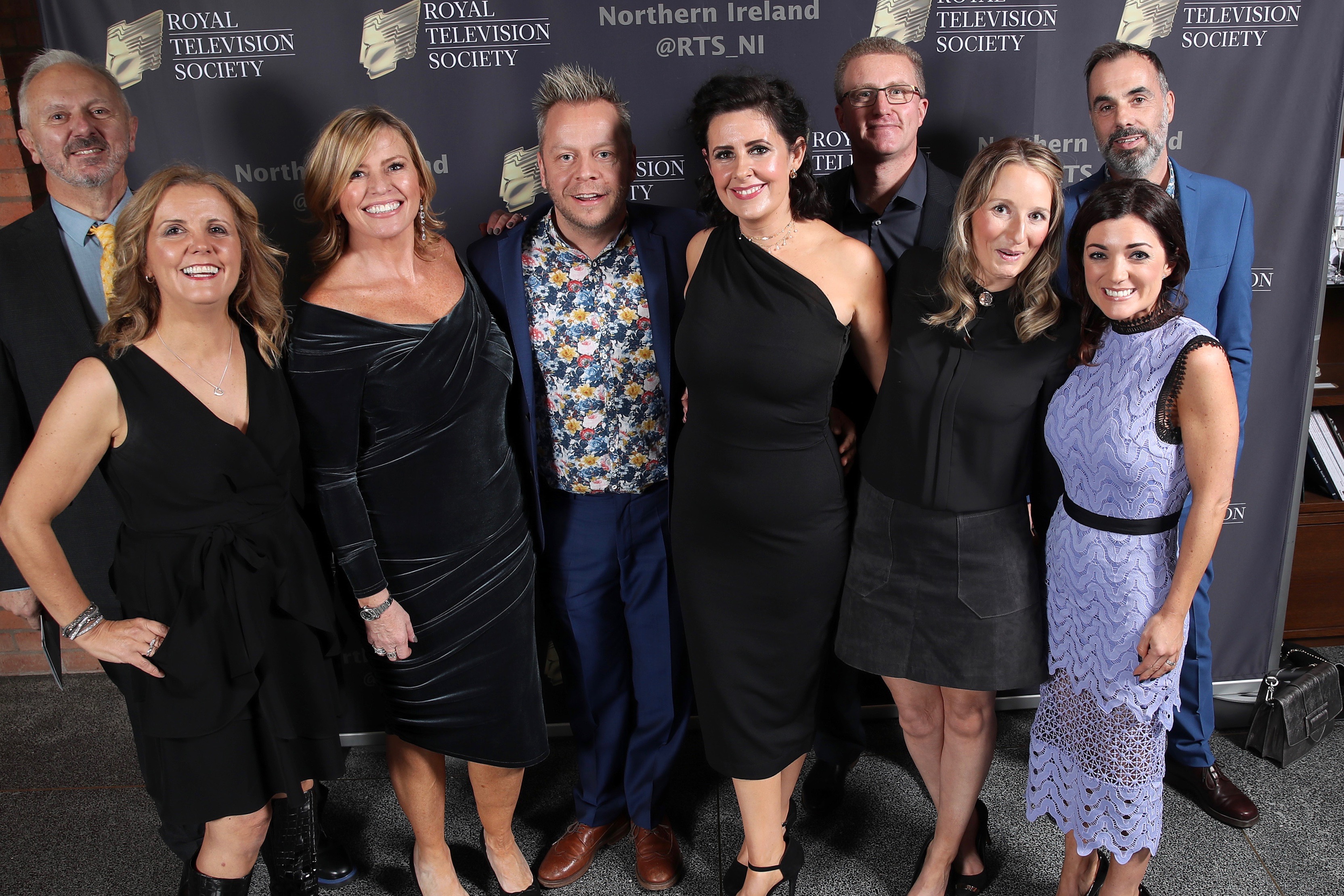 Work on the Wild Side Filming for C4
18th October 2019
Latest image from the Waddell Media crew in South Africa, filming with amazing people who dedicate their lives to working with these beautiful animals.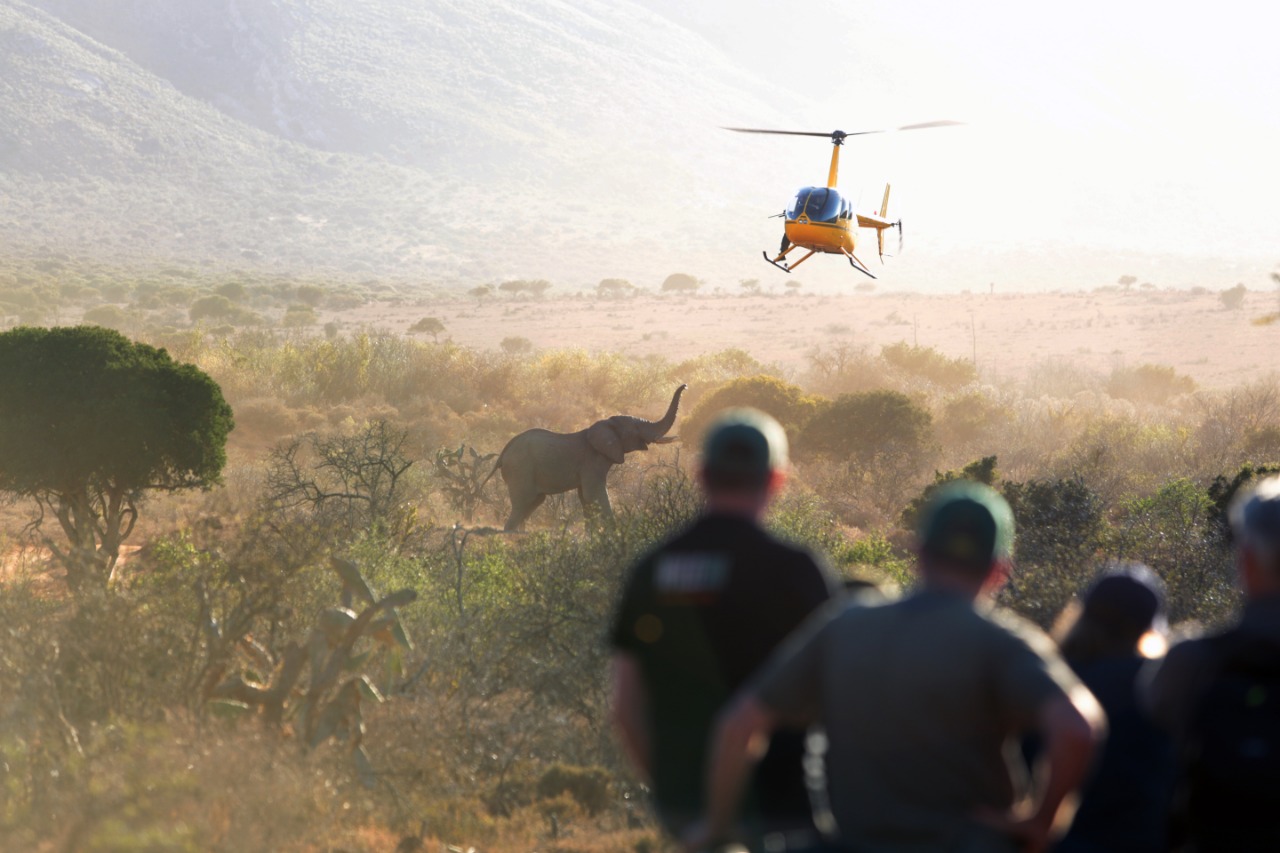 Family Footsteps Series 2 BBC One NI
18th October 2019
NEWS RELEASE
FROM RUSSIA WITH LOVE AS NEW SERIES OF FAMILY FOOTSTEPS STARTS ON BBC ONE NI
A new series of Family Footsteps, produced by Waddell Media starts on BBC One Northern Ireland this Monday night (21 October) at 7.30pm.
Gavin Andrews takes the Smyth family from Bangor, Co Down on a genealogical detective trail as they piece together their family tree and discover fascinating insights into the lives of their family members in the 18th and 19th centuries. It's an adventure packed three-part 30 minutes series with lots of surprises for the Smyths that ultimately leads to a connection with a notorious historical figure.
The series starts with a boat trip for the Smyth family, who sail from Bangor across Belfast Lough to Carrickfergus, where Peter's family lived for generations. Their first big discovery is that their former family home is now a tanning parlour! The trail leads them to Belfast's linen industry where they discover some relatives became big shots in a very big business - linen. Going further back, they find out that business interests took this adventurous family overseas. Their next family footstep takes them all the way to the majestic St Petersburg in Russia, where it's revealed one of their ancestors, Robert, ran a prestigious bookshop. Amongst his customers were Russia's literary elite, including author Vladimir Nabokov. This leads to revelations of royal connections for the Smyth family – Robert's sister, Lizzie, followed him out to Russia where she was hired as a governess for Navokov's aunt, a famous Princess The Smyths feel it's all a long way from Bangor!
The second programme which will be shown on Monday 28th October at 7.30pm continues the Russian connection. Still in St Petersburg it transpires that another family member was operating in St Petersburg at the start of the 20th century. Ralph, brother of Robert and Lizzie, was ostensibly a businessman but evidence points to him actually being a British spy! The Russian Revolution was to have devastating consequences for this branch of the family and sent them fleeing for their lives.
Back home, Emily and Ruby take etiquette lessons to discover what life may have been like for a governess. A family Will reveals a prized possession, a harmonium, and the family enjoy a Victorian-style sing-song. And it transpires there's another adventurer in the family, this time a sea captain who sailed around the world, surviving a shipwreck in the process. The Smyth family story is never dull!
In the final episode, its back to 1711 and a family link to a witch, as the Smyths can be traced back to a woman who was accused in the Islandmagee Witch Trials. Found guilty of witchcraft, the family discover her fate. In a family tree full of foreign adventure and travel, the real danger to the family was found much closer to home.
Family Footsteps is produced by Waddell Media for BBC Northern Ireland with support from Northern Ireland Screen's Ulster-Scots Broadcast Fund.
Family Footsteps starts this Monday night (21 October) at 7.30pm on BBC One Northern Ireland.
-Ends-
For further information contact Orla mcKibbin on 07879 666427 or email
[email protected]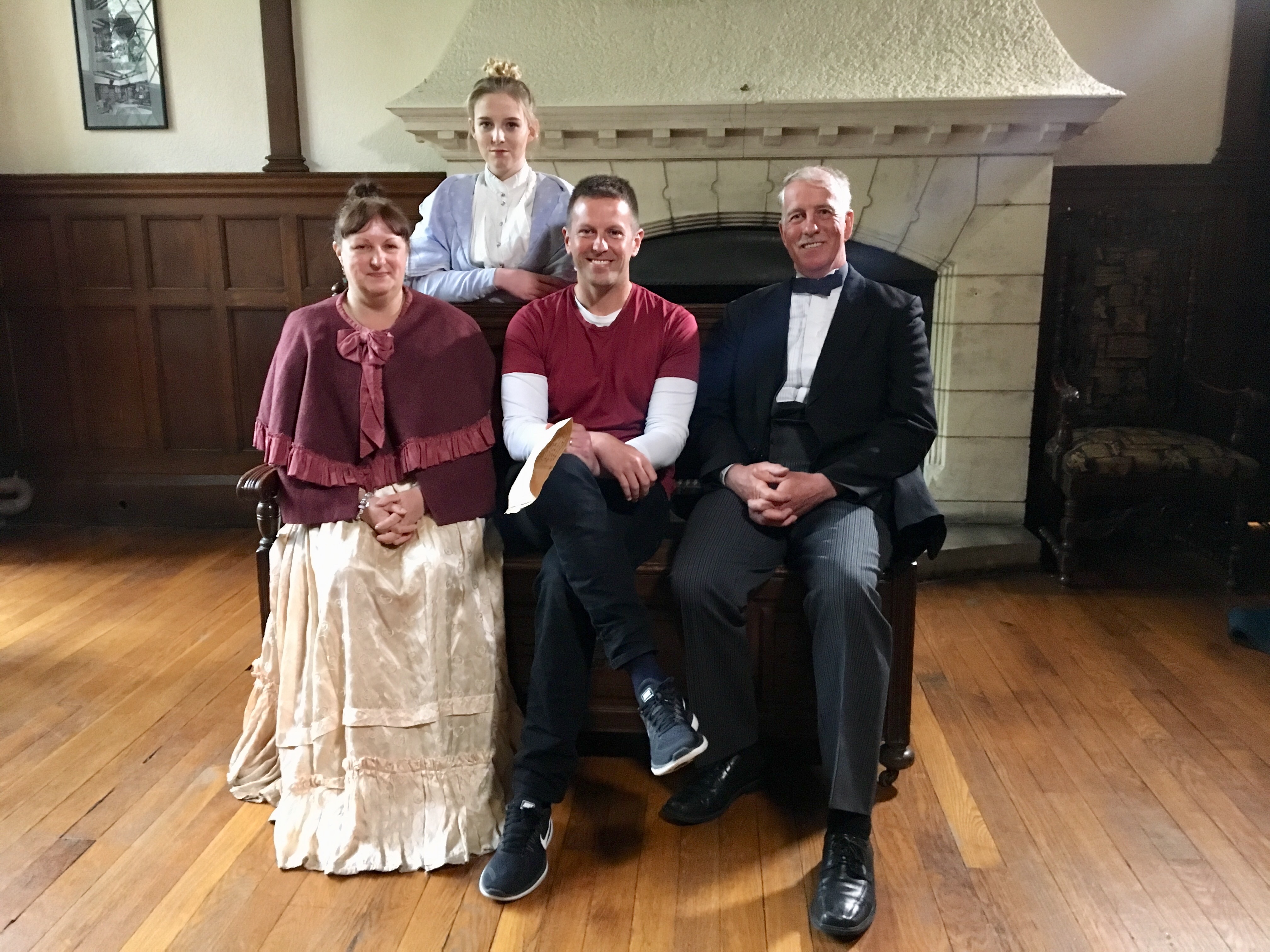 Pages