News
NEW SHOW Coronation Tailors: Fit for a King
18 April 2023
As the clock counts down to Coronation Day, Stitching for Britain is a fascinating and timely documentary celebrating the very best of British manufacturing and craftsmanship, revealing the rich heritage and history behind our iconic military uniforms and telling the inspiring, contemporary and powerful stories of the men and women of the British armed services who will wear these magnificent uniforms with pride.

Bespoke menswear designer and 'Sewing Bee' judge Patrick Grant offers us unique access to London based uniform manufacturers, Kashket & Partners, as they pull out all the stops to prepare thousands of spectacular parade uniforms for King Charles' Coronation Day on May 6th.

Patrick will spend time on the factory floor with the inspiring and dynamic multi-generational Kashket family of master tailors and their staff. Along with the Kashkets' partners, historic Birmingham metalwork specialists Firmin & Sons, they are the engine room producing uniforms for combat and ceremony and have been supplying the British armed forces since the reign of Charles II.

Patrick will witness the extraordinary levels of tailoring detail that is required for the history-rich ceremonial uniforms, with each regiment having different traditions and regalia. He'll also see first-hand the passion of the hard-working staff as they battle against time to alter hundreds of existing uniforms to include the King's new cypher along with shiny new buttons bearing the letters 'CR'.

Stitching for Britain is a Waddell Media Production for the BBC.

Commissioned by Fran Baker
Series Producer is Rob Gill
Executive Producers are David Cumming and Jannine Waddell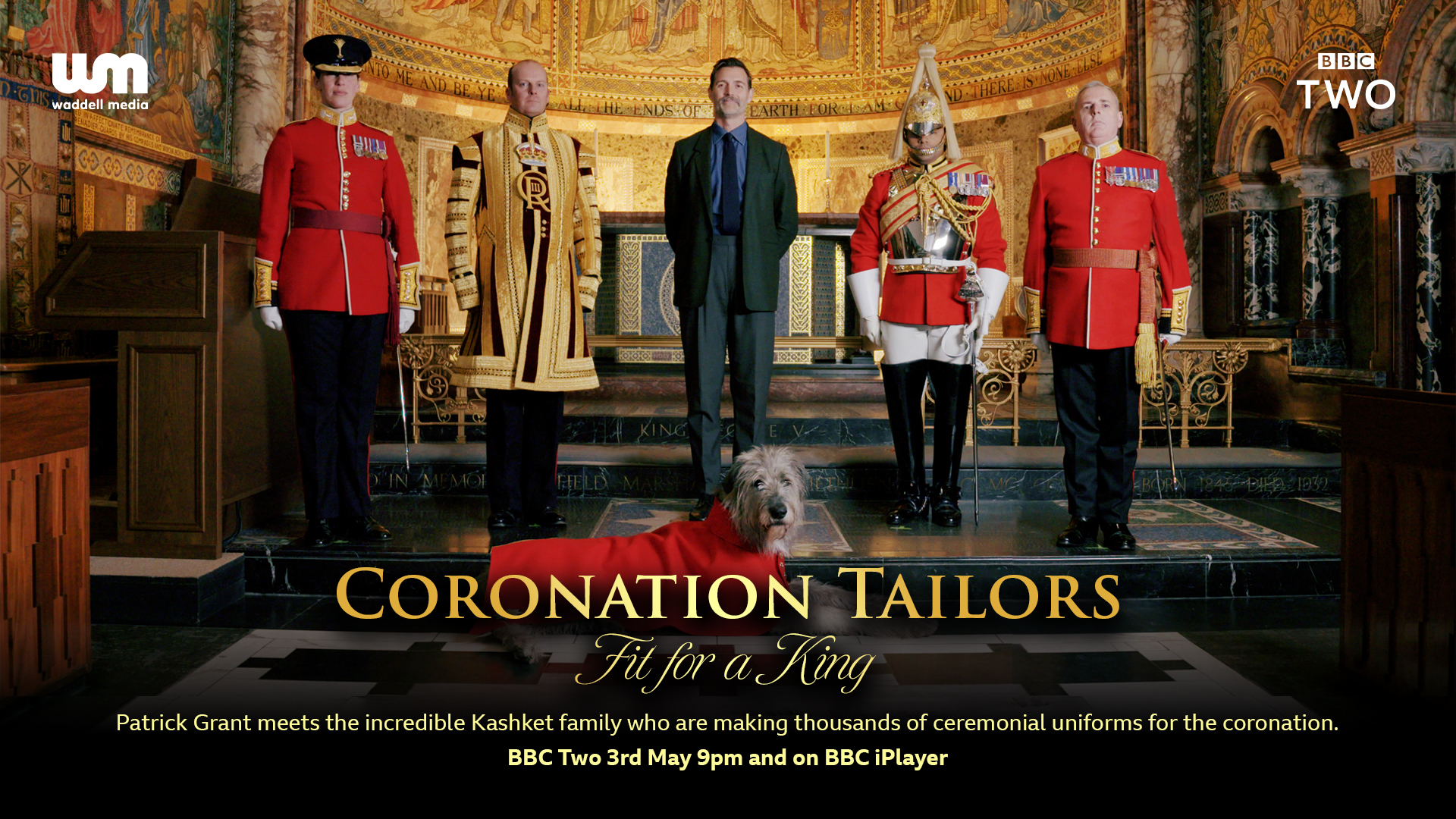 NEW SERIES The Chronicles of Belfast
26 January 2023
Narrated by Colin Morgan, "The Chronicles of Belfast" follows a year in the wilder, less urban areas of the city. Beautifully filmed, each episode looks at one season, starting with Spring. This 4 x 30 series begins on Monday 30th January at 8pm on BBC NI and is also available on iPlayer.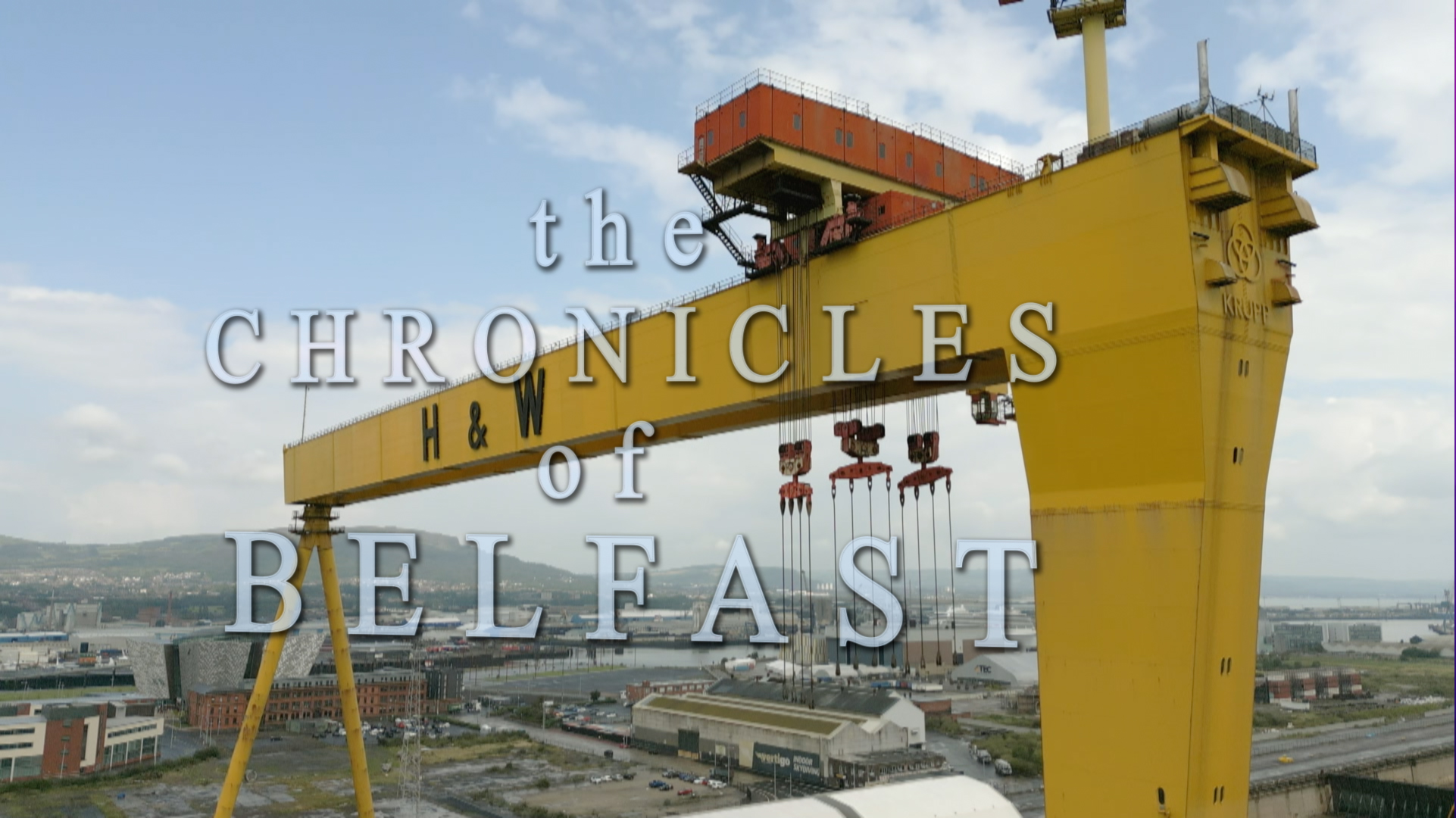 NEW SERIES Selling Ireland's Dream Homes
21 November 2022
Across 4 one-hour episodes beginning on Monday 28 November at 9.30pm on RTÉ 2, Selling Ireland's Dream Homes gives viewers a peek inside some of the country's most quirky, unusual and pricey properties.

We showcase the very best in high end homes for sale across Ireland, taking in everything from urban villas, country mansions, swish penthouses to historic palazzo.

Whilst seeing inside some of our country's most exclusive homes, we also meet the agents tasked to sell these masterpieces and meet their clients – the owners fortunate enough to live in these prestigious properties. We interview interior designers, architectural historians, antiques evaluators and other experts that bring the stories of these houses to life.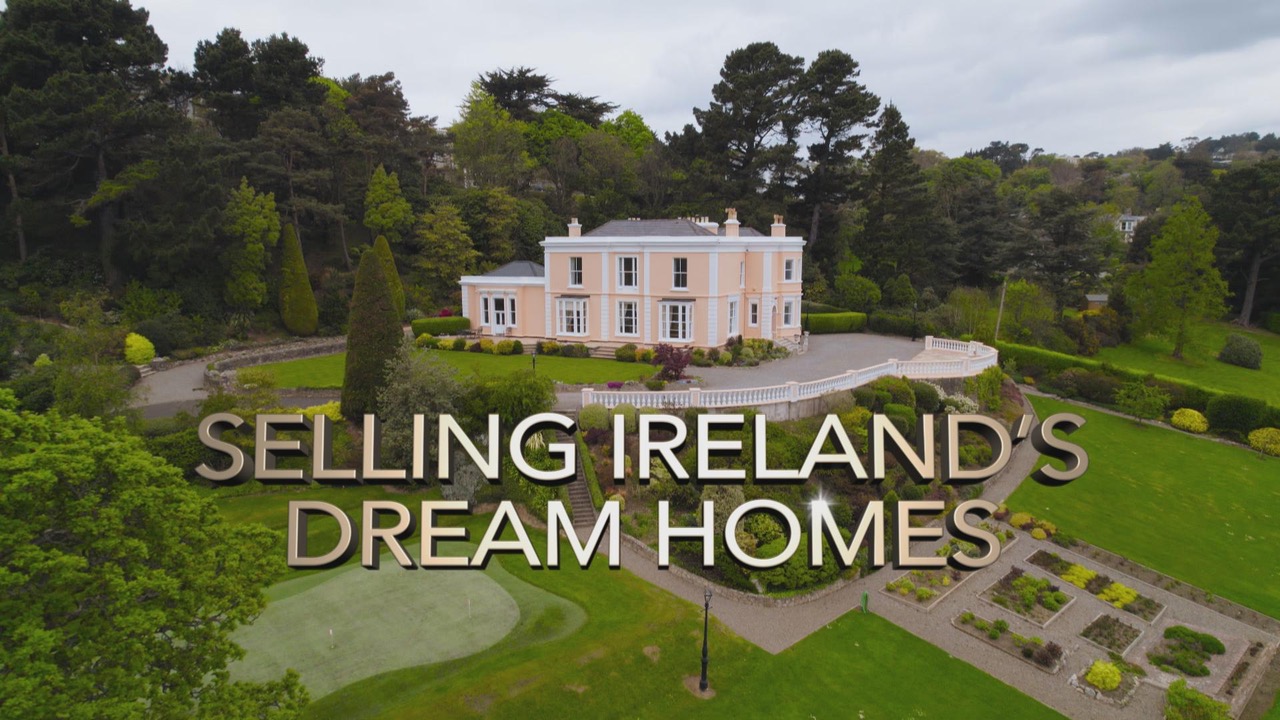 BRAND NEW SERIES The Hotel People
15 August 2022
The Hotel People is a warm and invitational six-part observational series following the team at Northern Ireland's largest family owned luxury hotel chain as they try to bounce back from some of the toughest times the hospitality industry has ever faced.

After nearly 18 months of closures and uncertainty, the Hastings Hotel Group reopened their doors in May 2021. Having suffered over £16.5 million losses during the pandemic, the team have to find inventive ways to bring back business, fast. But the challenges they face are great. As they prepare to welcome back guests and events, the managers are faced with staff shortages. And with few overseas guests, finding ways to stand out in the local market has never been more vital for them.

In this series, beginning on BBC One Northern Ireland on Monday 22 August at 10.40pm and BBC Two on Tuesday 23 August at 8pm, we follow the staff at all levels in four of the group's hotels, as they pull together to navigate this new post-Covid version of hospitality. From the housekeepers trying to keep hundreds of rooms spotless while tackling bogus bedbug claims, to bar staff hoping to win the insta crowd with a killer cocktails and chefs delivering high-end banquets for hundreds while mending wobbly wedding cakes to keep a big day special.

And we're on the shoulders of the general managers as they welcome everyone from Premiership footballers and A-list actors to boxers and beauty queens while trouble shooting, keeping up staff morale and making sure guests don't notice if there's any drama behind-the-scenes..

Although a hotel chain, each of the four hotels is unique.

The Europa Hotel (one of the most bombed hotels in the world) in Belfast city centre is celebrating 50 years of business. Running this hotel is General Manager and Director of Hotels James McGinn, he is also celebrating his own personal milestone of 25 years at the hotel group. A passionate perfectionist who spends almost every hour at work, he has worked his way up to Director of Hotels, supporting his team of managers while coming up with plans to ensure not just the hotels' survival but their development and continued success.

Also in Belfast city centre, is the group's newest hotel – The Grand Central, which, after a build cost of £53 million, opened in 2017 as the most expensive hotel ever to be built in Northern Ireland. It Observatory Bar offers panoramic views across Belfast. For General Manager Stephen Meldrum, the pressure is on for the hotel to earn it's keep and he has his goal set on achieving five-star status. He must rally his troops to go the extra mile in these turbulent times.

On the outskirts of Belfast, the five-star Culloden Estate and Spa, attracts A-list celebrities, premiership footballers and grand events. Weddings account for 35 per cent of its revenue, and with a backlog of postponed and rescheduled weddings and events in the diary, the team is geared up for a bumper year. However, despite bold new initiatives, like the biggest art and sculpture show ever seen in Ireland and a glamorous champagne bus - staff shortages wreak havoc and as they struggle to maintain the high level of service expected, no one is prepared for the fallout.

Down the coast, in the seaside town of Newcastle, the Slieve Donard Resort and Spa has long been a favourite of holidaymakers who come for the scenery of the beautiful Mourne Mountains, to tee off at the adjacent golf course and for the olde worlde Victorian charm of the hotel. Helicopter arrivals are nothing new to the staff and bookings with staycationers and families are high. The summer gets off to a flying start, but what happens next is a bolt out of the blue.

At the heart of all these hotels is the staff. As they deal with the fallout of the pandemic, it is their resilience and humour that comes to the fore, as the teams bond like a family determined to face each problem head on, in a fight for survival.

The Hotel People is a Waddell Media production for BBC Northern Ireland and BBC Two, with support from Northern Ireland Screen. The series was made through the partnership between BBC Northern Ireland, Northern Ireland Screen and BBC TWO to develop and commission a network factual series from the Northern Ireland creative sector.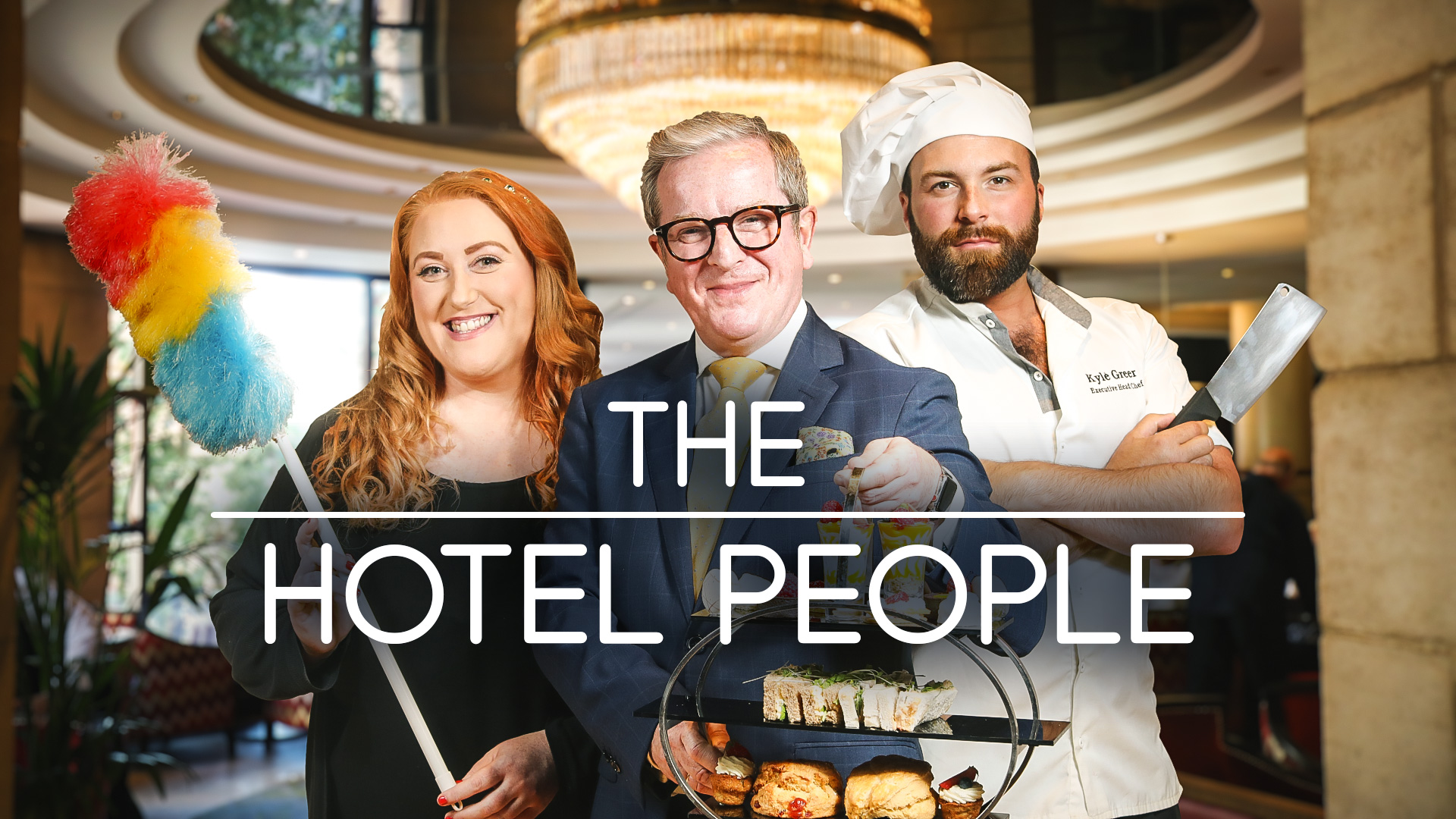 CHANNEL 4 DOUBLES ORDER FOR WADDELL'S NEW SERIES OF BRITAIN'S MOST EXPENSIVE HOUSES
17 May 2022
Following the huge success of series one of Britain's Most Expensive Houses, which averaged at over 1.5 m per episode, Channel 4 has doubled its previous order and commissioned a new 8x60-part series from the award-winning, Belfast-based, Waddell Media.

Waddell Media has once again secured exclusive access following the world's largest luxury estate agency, UK Sotheby's International Realty. This glossy documentary series will give viewers a fascinating glimpse into the most incredible properties on the market whilst offering a unique insight into the glamourous lifestyles of the ultra-high net-worth buyers and vendors.

Each episode will feature several properties including one valued in excess of £20 million and a large part of the show will be dedicated to the property journeys of the HNW (High Net Worth) individuals featured.

The UK property market is still booming. The number of Trophy homes sold in London has returned to pre-pandemic levels. Many HNW's are upgrading to properties with outdoor spaces and UK Sotheby's International Realty are busier than ever now that travel restrictions have been lifted.

Jasper Hone, Assistant Editor, Channel 4 Daytime & Features said: "We are delighted to be working with Waddell Media and UK Sotheby's International Realty on another series of Britain's Most Expensive Houses, allowing us all to peek inside more of the extraordinary and outlandish homes of the super-rich."

Jannine Waddell, Executive Producer and Managing Director, Waddell Media said: "We are absolutely delighted to be re-commissioned by Channel 4 for a bumper series of Britain's Most Expensive Houses. This exclusive access driven series will showcase the UK's most incredible homes from castles to country estates to London penthouses; all with eye watering price tags."

Sophie Wurzer Williams, Executive Producer said: "This series will deliver even more extraordinary characters on their buying journey with the brokers opening the doors to some of the most jaw dropping properties the UK has to offer."

Britain's Most Expensive Houses has been commissioned for Channel 4 by Jasper Hone and is Executive Produced by Jannine Waddell and Sophie Wurzer -Williams and Series Produced by Chris Walley.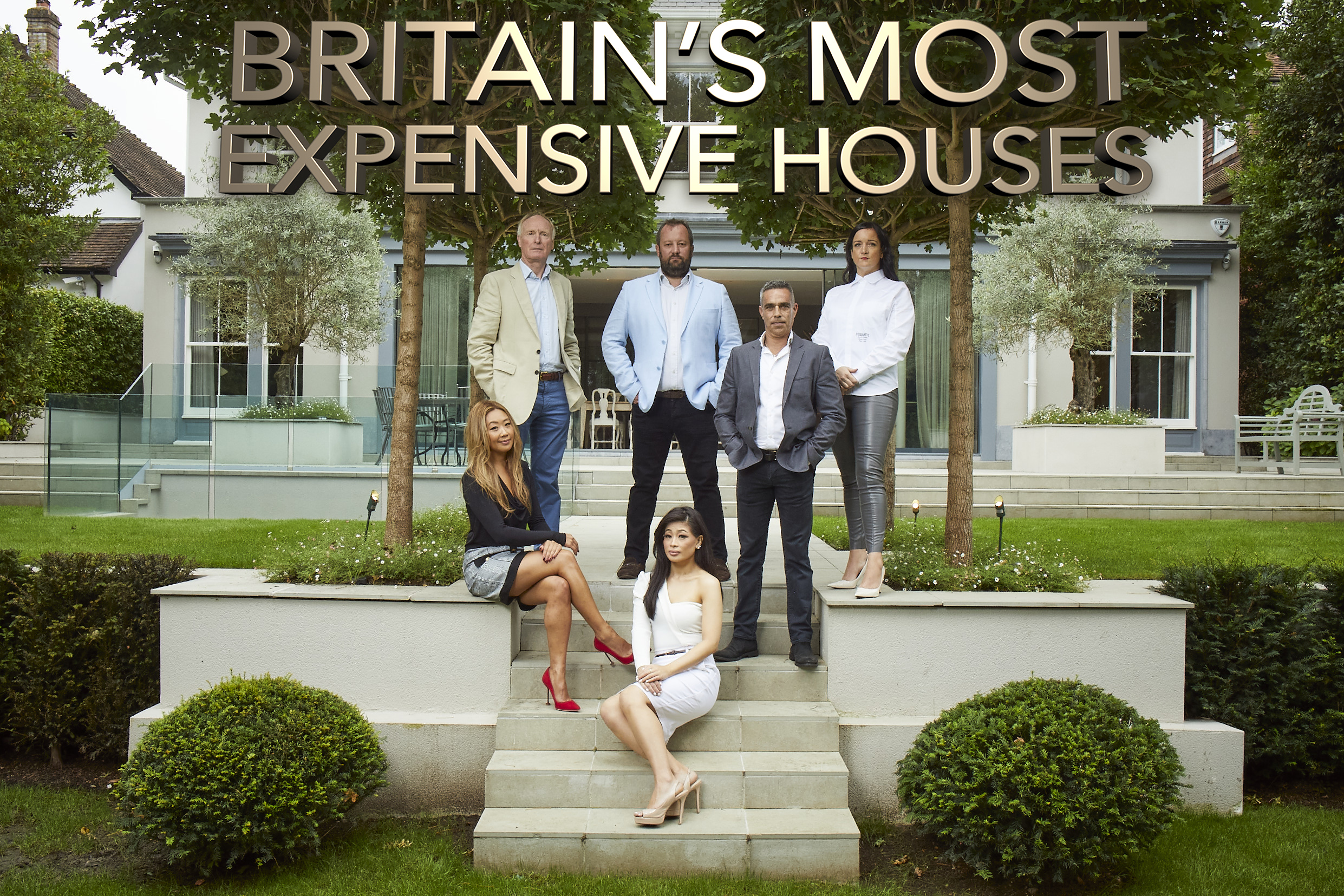 Pages