News
Peig Doc a ratings smash for TG4
12th March 2021
Waddell Media's documentary PEIG about the Irish language storyteller Peig Sayers clearly struck a chord, attracting 72k viewers and 6.3% share according to the overnights, an exceptionally strong performance for a documentary on the Irish language broadcaster.


Peig Sayers – widely considered to be the most hated woman in Irish history has tormented young students across Ireland for decades with her memoir 'Peig'. Described as boring, unrelenting, and unintelligible, Peig's autobiography was part of the compulsory Leaving Certificate Irish syllabus until 1995. This new documentary, presented by broadcaster Sinéad Ní Uallacháin, revisits Peig, her personality and her art as a storyteller reclaiming her and portraying her as she has never been before.

Peig was directed by Evan Chamberlain for TG4 with funding support from the Irish language Broadcast Fund.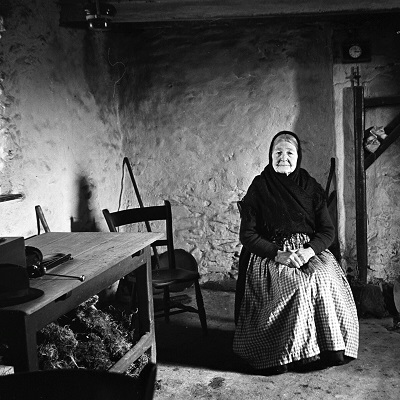 NEW SERIES Suzie Lee's Home Cook Heroes
5th August 2020
Waddell Media's brand new series on BBC One Northern Ireland, Suzie Lee's Home Cook Heroes, starts Thursday 6th August at 7.30pm.

Winner of the BBC's national cookery competition, Best Home Cook, Suzie Lee is on a mission to help the people of Northern Ireland make the very best of whatever they have in their cupboards and create gorgeous meals from scratch.

Suzie takes one key ingredient per episode (Whole Chicken/Rump Steak/Eggs), which provides the basis for three different meal options. Detailing a range of simple techniques, short cuts and money saving tips Suzie takes us through a range of family friendly dishes based on a range of readily available ingredients.

Suzie says: "I'm on a mission to get people back into their kitchens. You can be your own hero, in your own kitchen, own it. Cooking from scratch is nothing to be scared of and anyone can be a home cook hero."

In the first episode of the series, Suzie uses a Rump steak to create Enchiladas, complete with home cooked tortilla wraps, the ultimate burger and Beef Ho Fan. All rounded off with that firm family favourite Sticky Toffee Pudding . This week she is shadowed by the McConnell's from Antrim, who have their work cut out learning a new recipe with the help of their four young children.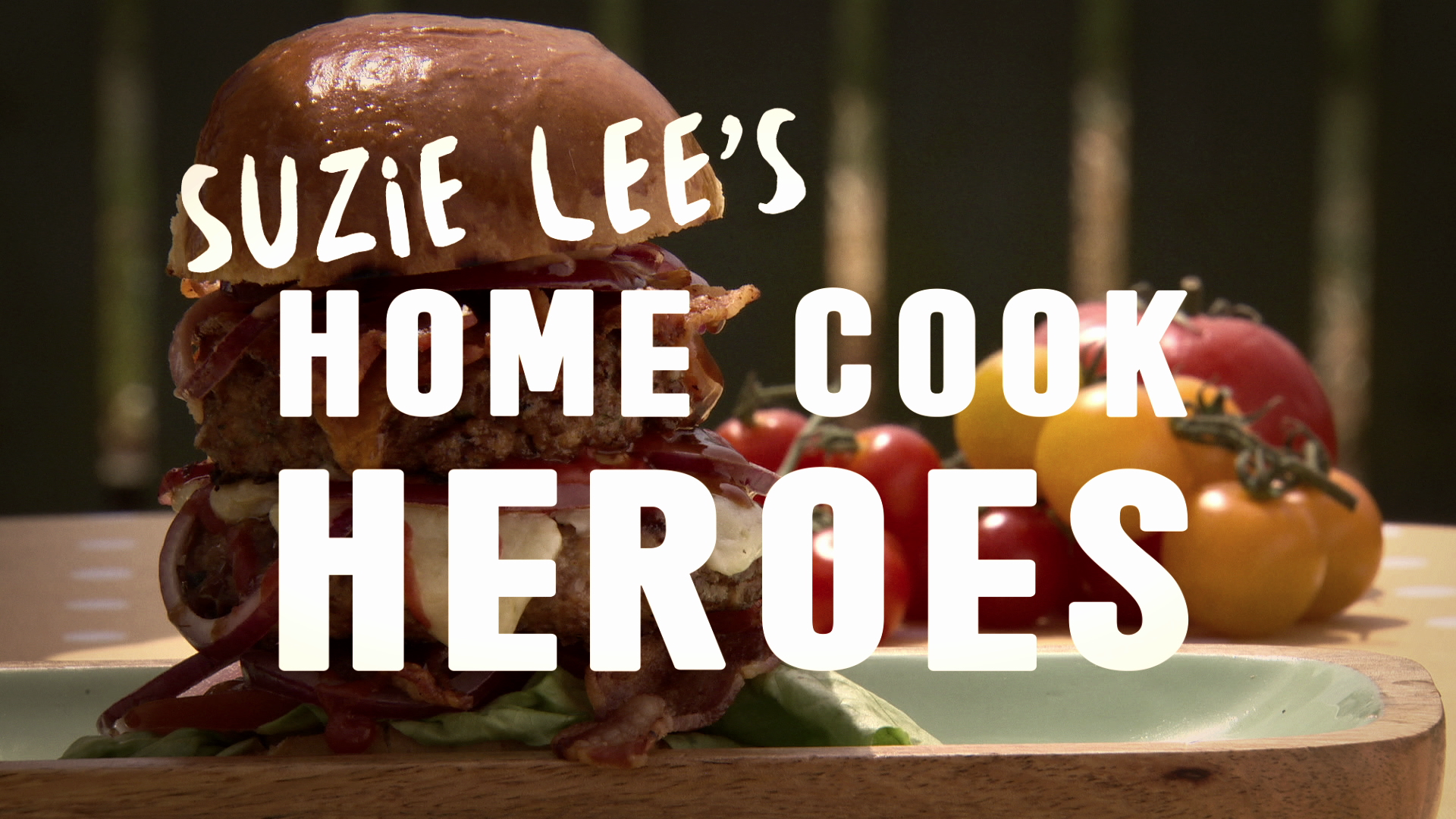 New Gardening series with Diarmuid Gavin looking for contributors
2nd June 2020
NEWS RELEASE
DO YOU NEED SOME INSPIRATION WITH YOUR GARDEN THIS SUMMER?
Diarmuid Gavin is looking for six gardens that need his special touch for Waddell Media's new RTÉ and BBC One NI series which will air this July.
Irish garden designer Diarmuid Gavin is calling for people the length and breadth of the country, who have ambitions big or small for their gardens, to get in touch now for his new TV series as filming will start immediately.
Gardening Together with Diarmuid Gavin is a new six part series which will be produced by leading independent production company Waddell Media for RTÉ One and BBC One NI airing this July.
Diarmuid Gavin says:
"Gardening Together is a show born out of lockdown. It's an informative, warm and humorous take on the craft of gardening and the skill of garden designers.
"I've been holed up at home like everybody for the past 10 weeks, but in these desperate times, I like many people, have found enormous comfort in my garden, by getting out there for a couple of hours every day, even to do the most menial of tasks, there are enormous mental health benefits.
"I'd like to share my gardening therapy, as I like to call it, by designing and helping create a wide range of gardens in this series, all from my Wicklow garden which I have been creating for the past five years. So, whether you've just moved into a new house or have a mature garden that needs refreshing get in touch now. We're looking for all kinds of people to take part from complete novices to seasoned gardeners.
"I'm going to select six very different types of garden to help, it could be anything from an inner city backyard to a more dramatic suburban garden. I'd like people of all ages and backgrounds to feature, in fact anyone who wants to have some fun and transform some outdoor space. Let's make your garden your go to place this summer, where you can relax and look after your mental wellbeing, it's never been more important."
Jannine Waddell, Executive Producer, Waddell Media says:
"This is a fabulous opportunity for amateur gardeners or those who'd like to take that first step into their garden but haven't got a clue how to start to call upon Diarmuid's expertise to get a stylish make-over.
"We also want people to send us their gardening problems, so please feel free to email us with any questions you may have, as Diarmuid will be joined in each episode by a panel of experts to give tips on everything from what to plant when, paving to water features, mossy lawns and much more."
To get in touch please email
[email protected]
with a short description about yourself, why you'd like Diarmuid to design your garden and include a short video of up to 5 minutes which can be filmed on your phone, to show us your garden and outline what you'd like to achieve in the coming weeks.
Or if you prefer to ask a question, send us a short video with your question or problem which Diarmuid or our experts will answer when the series is on air starting July.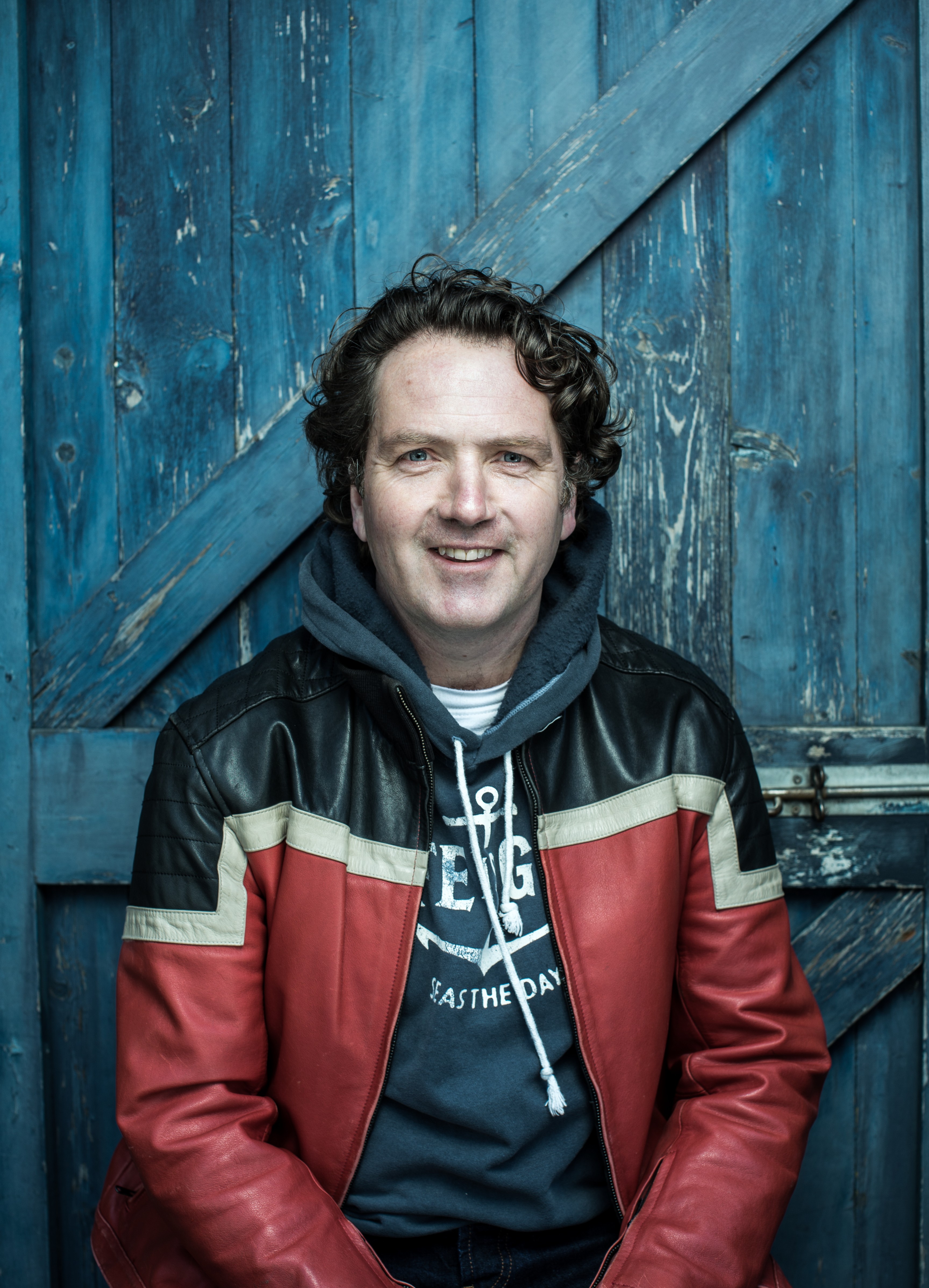 'At Your Service' Looking for Hotels for new RTÉ Series
4th June 2020
HOSPITALITY EXPERTS JOHN & FRANCIS BRENNAN ARE LOOKING FOR FOUR BUSINESSES TO TAKE PART IN A NEW SERIES OF
'AT YOUR SERVICE'
As the Irish hospitality industry gets ready to reopen on July 20th, renowned hoteliers Francis and John Brennan are looking for the owners of large three or four star hotels or tourist attractions to take part in a new series of At Your Service which is currently in development for RTÉ.
Francis Brennan says: "We're all facing huge challenges as we plan to welcome guests back into our hotels next month. John and I would really like to help other hoteliers navigate this process and help them future-proof their business."
John Brennan says: "The hospitality industry continues to suffer more than most due to this lockdown. We understand the pressure this has placed on so many businesses. But we believe this challenge can be a real opportunity as more and more people are planning to holiday at home in Ireland this year. So, we'd like to join four owners of hotels or indeed tourist attractions on their journey into the 'new normal' over the coming months and hopefully help them reinvigorate their service."
This new four part series is currently being developed by leading independent production company Waddell Media for RTÉ in 2021, but needs business owners to get in touch now to express their interest in taking part, so filming can be planned in the coming months.
Jannine Waddell, Executive Producer of At Your Service and MD of Waddell Media says: "Nobody knows better than the Brennans the difficulties that lie ahead for Irish hotels and tourist attractions as they start to re-open. This new series will hopefully be a wonderful opportunity for these owners to work with John and Francis to explore new approaches, systems and strategies to deliver a quality service for customers. We're planning to produce four one hour programmes, following a different business in each episode."
So, if you are the owner of a large three or four star family hotel or tourist attraction in Ireland, Waddell Media would love to hear from you. Please contact Maggi Gibson or Gareth McGreevy via email in the first instance on
[email protected]
or
[email protected]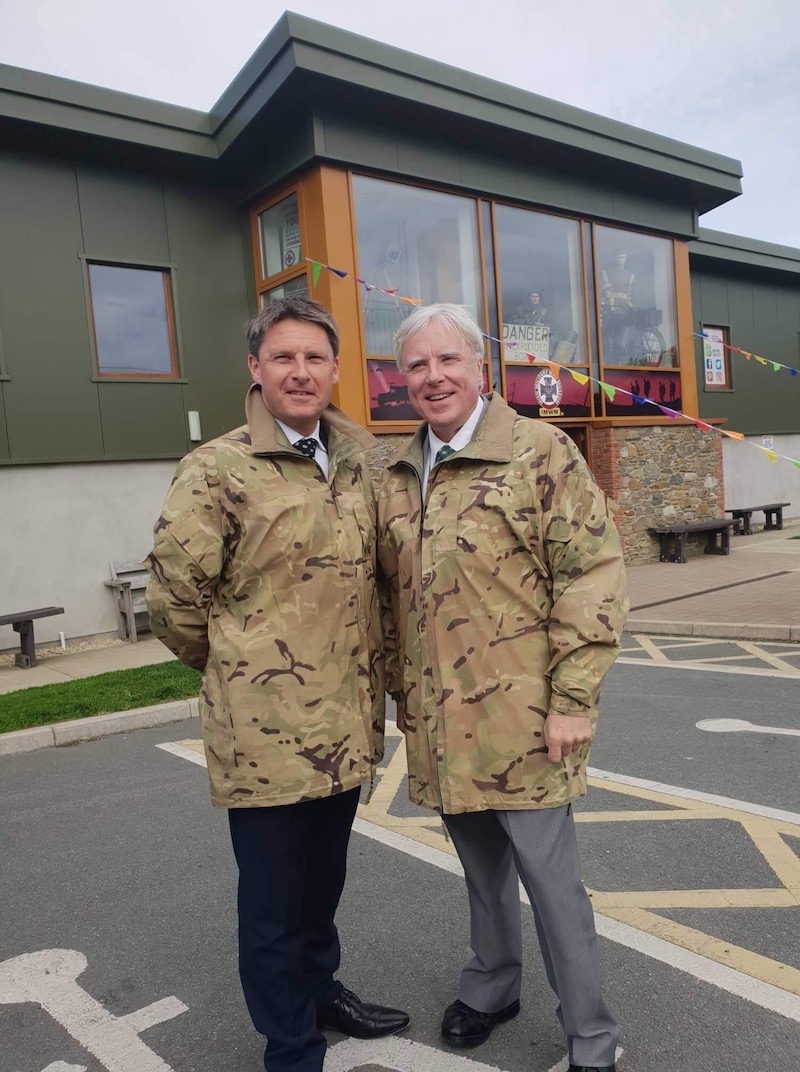 BRAND NEW SERIES - The CHRONICLES OF ERNE
20th February 2020
NEWS RELEASE
WADDELL MEDIA'S STUNNING NEW SERIES HIGHLIGHTS THE BEAUTY OF LOUGH ERNE
· The Chronicles of Erne starts Monday 24 February on BBC One Northern Ireland at 7.30pm
Filmed over a year, The Chronicles of Erne is a new 4 part series made by Waddell Media for BBC Northern Ireland. It charts the passing of the seasons through the eyes of the people who live and work on Lough Erne in county Fermanagh, capturing the stunning scenery and tranquillity of its waterways.
David Cumming, Executive Producer, Waddell Media said: "Lough Erne has been a centre for human activity for thousands of years and now attracts around 350,000 visitors annually. With more than 150 islands and 500 square kilometres of water the Erne provides a sanctuary to the people who live around its shores and to some of Europe's most endangered wildlife species.
"Over the next four weeks, viewers will be treated to spectacular aerial shots of the waterways and the myriad of islands and time-lapse filming getting up-close to the wildlife often hidden from view. The Chronicles of Erne follows our critically acclaimed series on the Mournes as once again we follow the people who have a special relationship with the Erne and tell their stories as they take us to the hidden gems on the lakes, the nooks and crannies where the big boats can't get to, revealing treasures and untold tales.
"We use a variety of techniques including drones and time-lapse photography to bring familiar landscapes and secret corners of the Erne to life in a spectacular fashion. The landscape and weather is as much a part of the programme as the people we follow and their relationship with their natural surroundings is the overall theme of the series. The series is about the Erne but it's also about the human condition and our place in the world, it offers an escape from the never ending churn of global politics and a glimpse into a lifestyle where saving, preserving and taking time to enjoy the environment takes centre stage. "
Armagh actor Colin Morgan, star of The Fall, Humans and Merlin, narrates the four episodes and takes viewers on a journey through a different season each week, starting with Spring.
Veronica Cunningham, Series Producer, Waddell Media says: "Today's tribe of river people highlight the sanctuary and spirituality of the Lakes as the series reflects on how simply being on the Erne, taking time to take in its beauty can provide solace and have a beneficial impact on mental health. A focus on small details brings the viewer into an appreciation of living for the moment and celebrating the wonders of the world around them.
"We meet some amazing people in this series. There's retired school teacher Pat Lunny who is found on the lough most days enjoying the tranquillity of nature; Amy Burns of RSPB NI for whom the Erne is her office; two retired engineers, Robert and Mike, search the lough's depths for unexplained objects on the seabed and young nature writer, Dara, explains how the area has such a positive effect on him and his health while Dublin-born painter Lorna Smyth is about to begin a year-long project capturing a year on Lough Erne. For others the Erne has brought them together – a local community group, Row The Erne, built a traditional Currach – a 'floating community centre' as it has been described. It's wonderful to tell their stories and show the beauty of the Erne in this new series."
Richard Weller, Series Director, Waddell Media says: "What we have tried to do with the series is give people the space to relax and absorb the beauty of the Erne. In this hectic world, it's important for our mental health to sometimes take time to appreciate what's around us. The people we follow in the series do this and we really hope their passion inspires the viewer to do the same."
The series was written, filmed and directed by Richard Weller for Waddell Media with Series Producer Veronica Cunningham, Executive Producers David Cumming and Mike Connolly, Director Sarah Breen, Editors Paul McFarlane and Brendan McCarthy.
-Ends-
For further information contact Orla McKibbin, Communications Consultant, Waddell Media on
[email protected]
or call +44 (0) 7879 666427.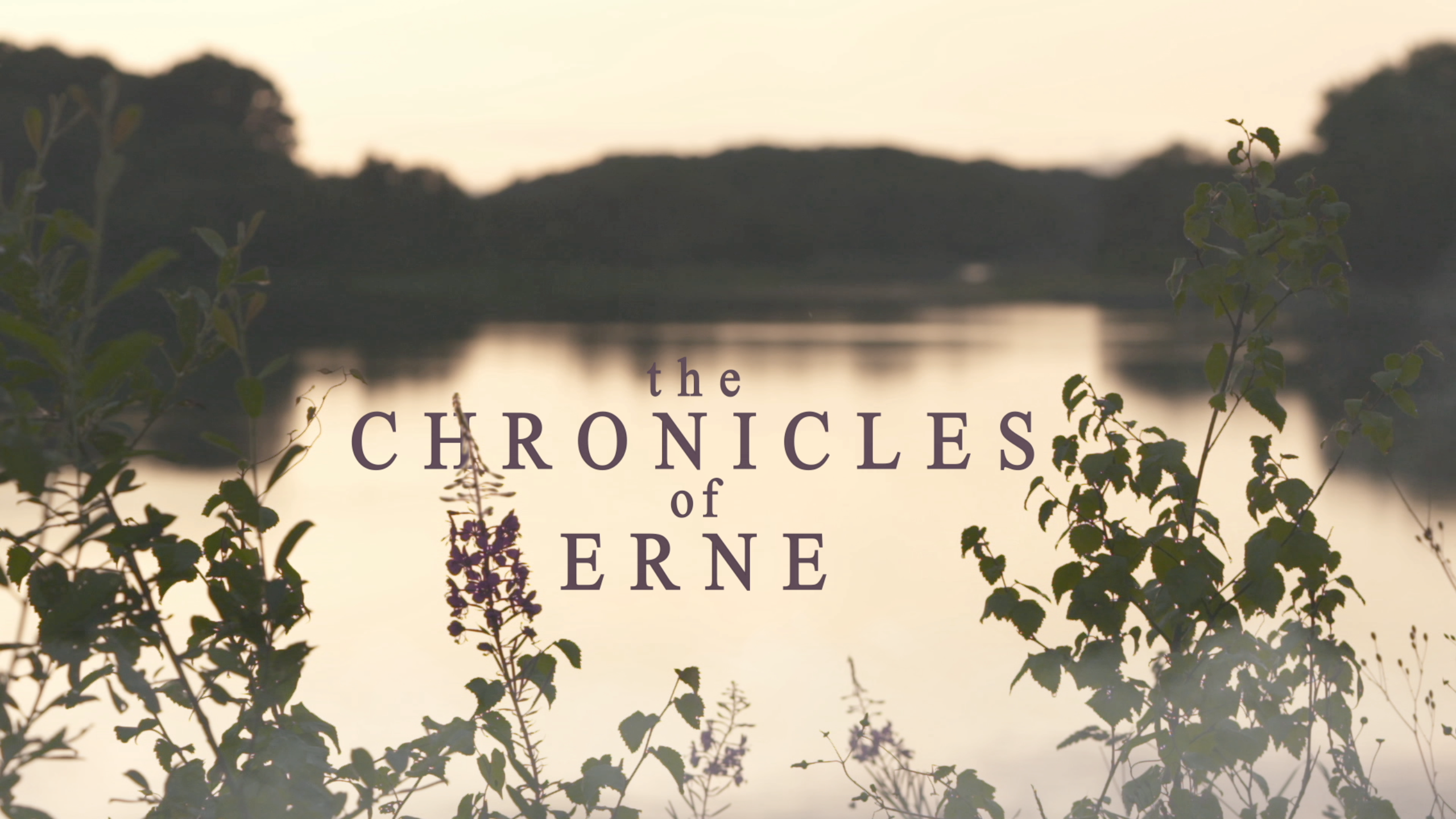 Pages