News
ROYAL TELEVISION SOCIETY NI AWARDS
8th November 2019
The Waddell Media team attended last night's RTS NI Awards in The MAC, Belfast. This was the 5th year of the RTS NI Programme Awards and two of our amazing shows, The Chronicles of Mourne (BBC NI & BBC 2) and Turas Bóthair (TG4), were shortlisted in the Features/Factual Entertainment category. Unfortunately it wasn't our night to win but a fabulous night was had!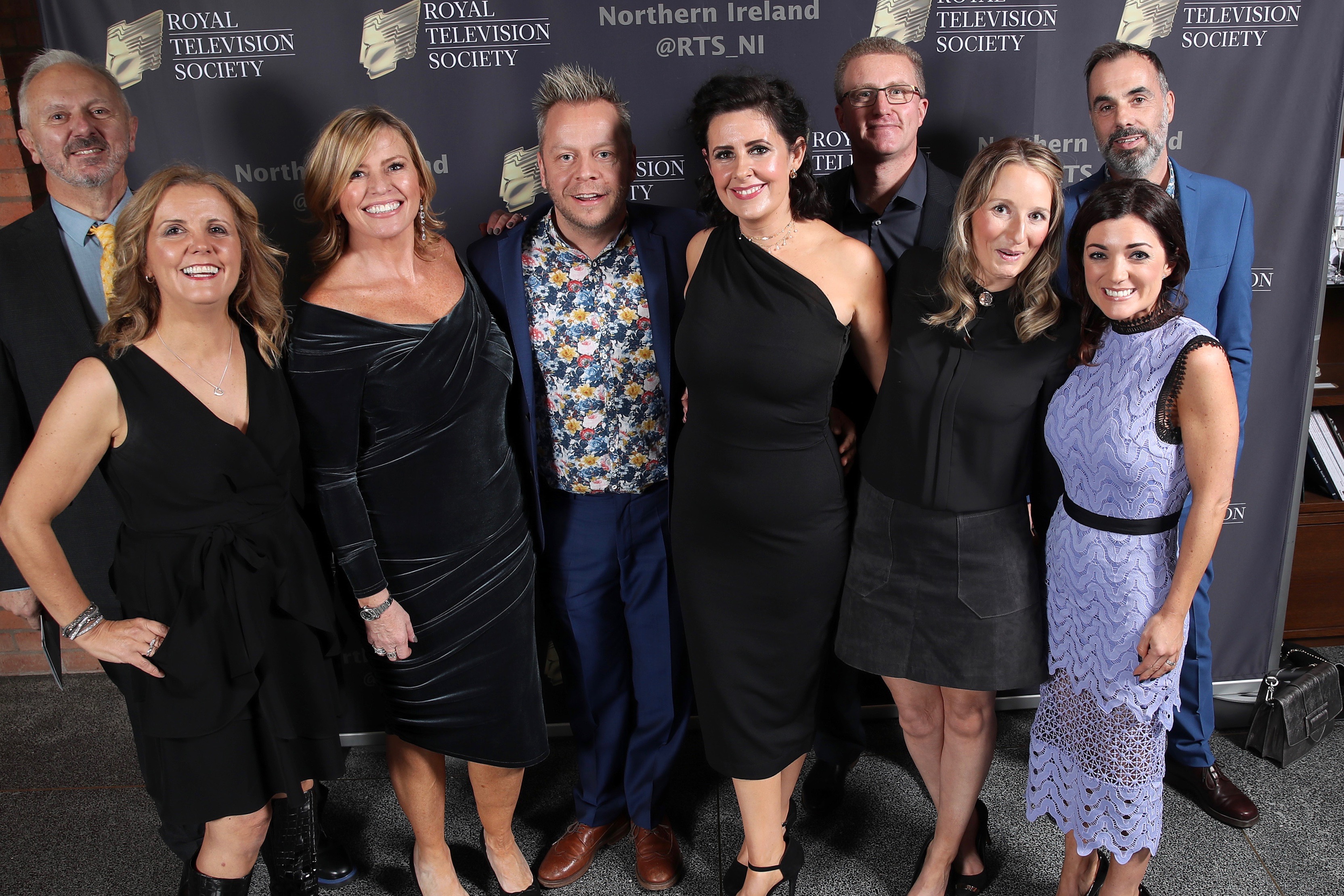 Work on the Wild Side Filming for C4
18th October 2019
Latest image from the Waddell Media crew in South Africa, filming with amazing people who dedicate their lives to working with these beautiful animals.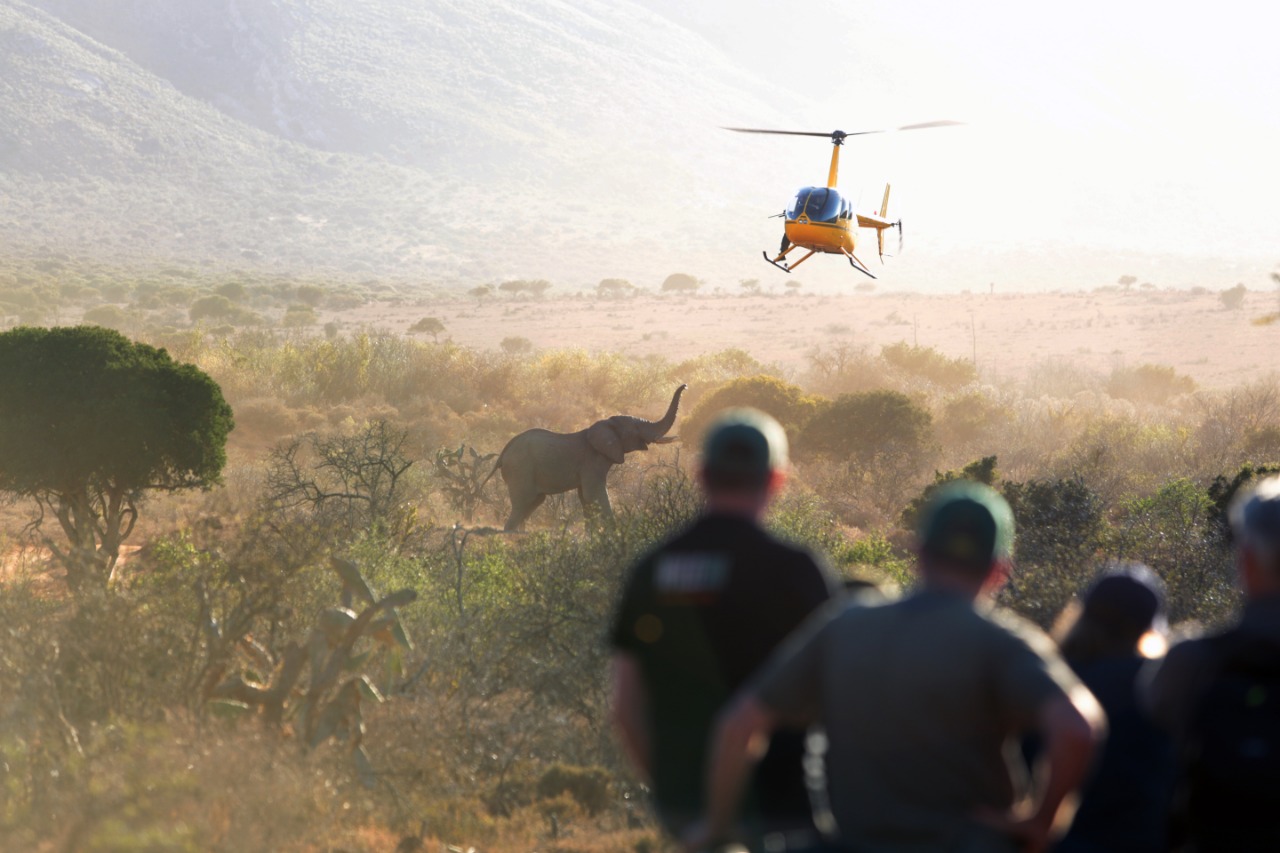 Family Footsteps Series 2 BBC One NI
18th October 2019
NEWS RELEASE
FROM RUSSIA WITH LOVE AS NEW SERIES OF FAMILY FOOTSTEPS STARTS ON BBC ONE NI
A new series of Family Footsteps, produced by Waddell Media starts on BBC One Northern Ireland this Monday night (21 October) at 7.30pm.
Gavin Andrews takes the Smyth family from Bangor, Co Down on a genealogical detective trail as they piece together their family tree and discover fascinating insights into the lives of their family members in the 18th and 19th centuries. It's an adventure packed three-part 30 minutes series with lots of surprises for the Smyths that ultimately leads to a connection with a notorious historical figure.
The series starts with a boat trip for the Smyth family, who sail from Bangor across Belfast Lough to Carrickfergus, where Peter's family lived for generations. Their first big discovery is that their former family home is now a tanning parlour! The trail leads them to Belfast's linen industry where they discover some relatives became big shots in a very big business - linen. Going further back, they find out that business interests took this adventurous family overseas. Their next family footstep takes them all the way to the majestic St Petersburg in Russia, where it's revealed one of their ancestors, Robert, ran a prestigious bookshop. Amongst his customers were Russia's literary elite, including author Vladimir Nabokov. This leads to revelations of royal connections for the Smyth family – Robert's sister, Lizzie, followed him out to Russia where she was hired as a governess for Navokov's aunt, a famous Princess The Smyths feel it's all a long way from Bangor!
The second programme which will be shown on Monday 28th October at 7.30pm continues the Russian connection. Still in St Petersburg it transpires that another family member was operating in St Petersburg at the start of the 20th century. Ralph, brother of Robert and Lizzie, was ostensibly a businessman but evidence points to him actually being a British spy! The Russian Revolution was to have devastating consequences for this branch of the family and sent them fleeing for their lives.
Back home, Emily and Ruby take etiquette lessons to discover what life may have been like for a governess. A family Will reveals a prized possession, a harmonium, and the family enjoy a Victorian-style sing-song. And it transpires there's another adventurer in the family, this time a sea captain who sailed around the world, surviving a shipwreck in the process. The Smyth family story is never dull!
In the final episode, its back to 1711 and a family link to a witch, as the Smyths can be traced back to a woman who was accused in the Islandmagee Witch Trials. Found guilty of witchcraft, the family discover her fate. In a family tree full of foreign adventure and travel, the real danger to the family was found much closer to home.
Family Footsteps is produced by Waddell Media for BBC Northern Ireland with support from Northern Ireland Screen's Ulster-Scots Broadcast Fund.
Family Footsteps starts this Monday night (21 October) at 7.30pm on BBC One Northern Ireland.
-Ends-
For further information contact Orla mcKibbin on 07879 666427 or email
[email protected]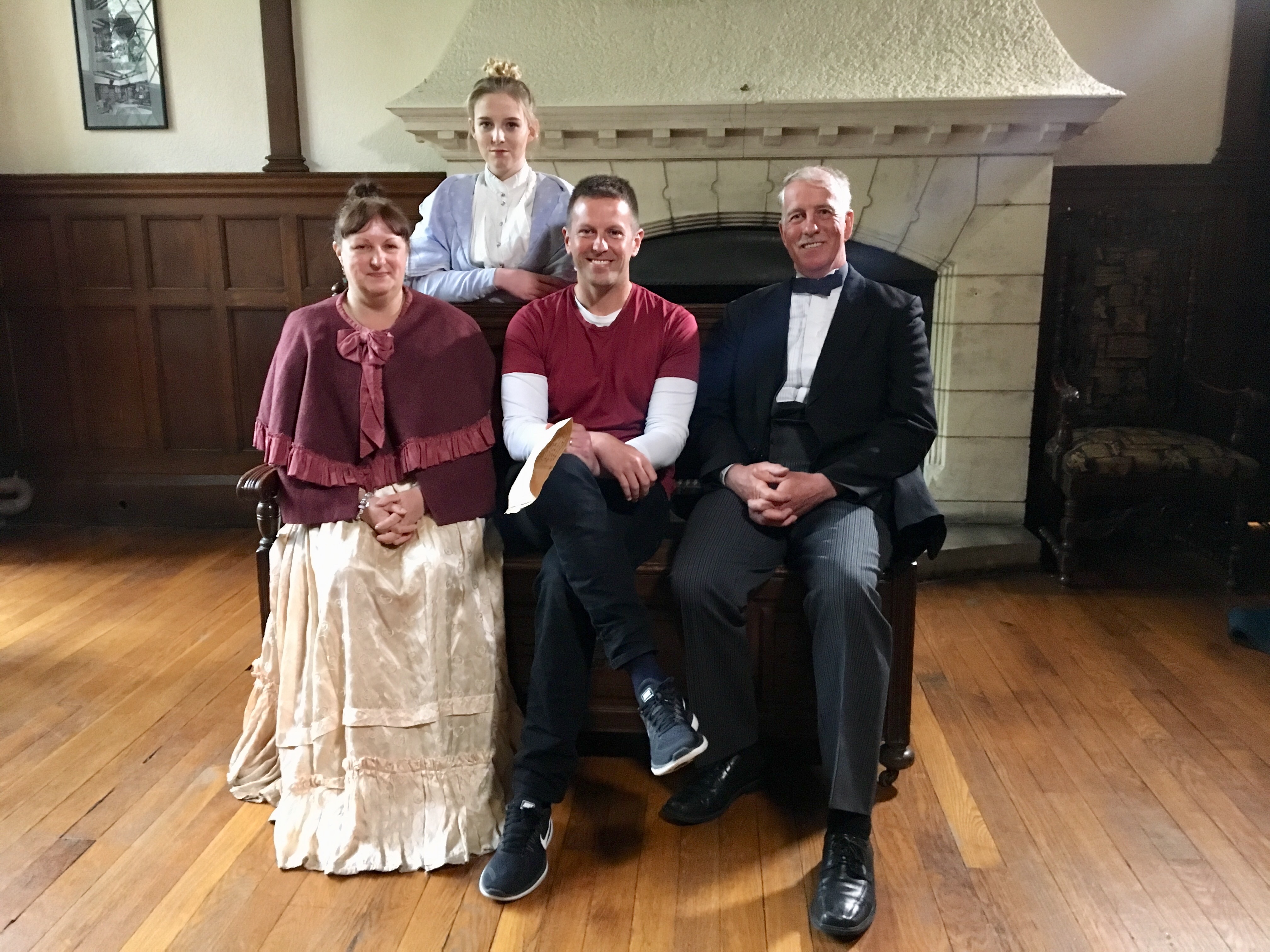 Francis Brennan All Hands On Deck - Brand New Series - Starting Sunday 20th October on RTE One 9.30pm
18th October 2019
NEWS RELEASE


FRANCIS BRENNAN - ALL HANDS ON DECK STARTS SUNDAY ON RTÉ ONE


Ireland's favourite hotelier Francis Brennan, hits the high seas in a new three part series as he puts his hotel experience to the test and he steps into senior roles on a Baltic Cruise.

The series which is made for RTÉ by Waddell Media will follow Francis as he sails into the Baltic capitals on-board Regal Princess, a Princess Cruises ship. During each hour-long episode he will gain an insight into what life is like for the ship's 1,400 crew members by stepping into the shoes of three of the most senior onboard roles: Maitre 'D, Entertainment Director and Hotel General Manager.

Under the watchful eye of each crew member, Francis will see if he has what it takes to give the ship's guests the holiday of a lifetime. Francis will try and meet a wide range of challenges, from learning first-hand what it takes to be Maitre' D and ensuring a smooth service in the ship's seven restaurants and numerous eateries; to arranging on-board activities for guests with the Entertainment Director; to overseeing the entire ship with its 5,000 guests and crew alongside the Hotel General Manager.

Francis Brennan said: "I really enjoyed making this series. I was very nervous but I just got stuck in. My approach was that I was simply working on a floating hotel so I did it all - room service, made attempts at cooking pizza and I started off by bringing passengers on an orientation tour. There's just so much going on all the time, from early morning to late night entertainment. Of course I had a few obstacles to overcome and at one point, for the first time in my life, I was actually speechless."

In keeping with Francis Brennan's Grand Tour, this new series will see Francis host a number of guided shore excursions, exploring all that the Baltics have to offer. The ship will sail from Copenhagen as guests explore Stockholm, Helsinki, St Petersburg, Tallinn, Berlin and Oslo.

Francis Brennan - All Hands On Deck begins on Sunday 20th October, at 9.30 PM on RTÉ One.

-Ends-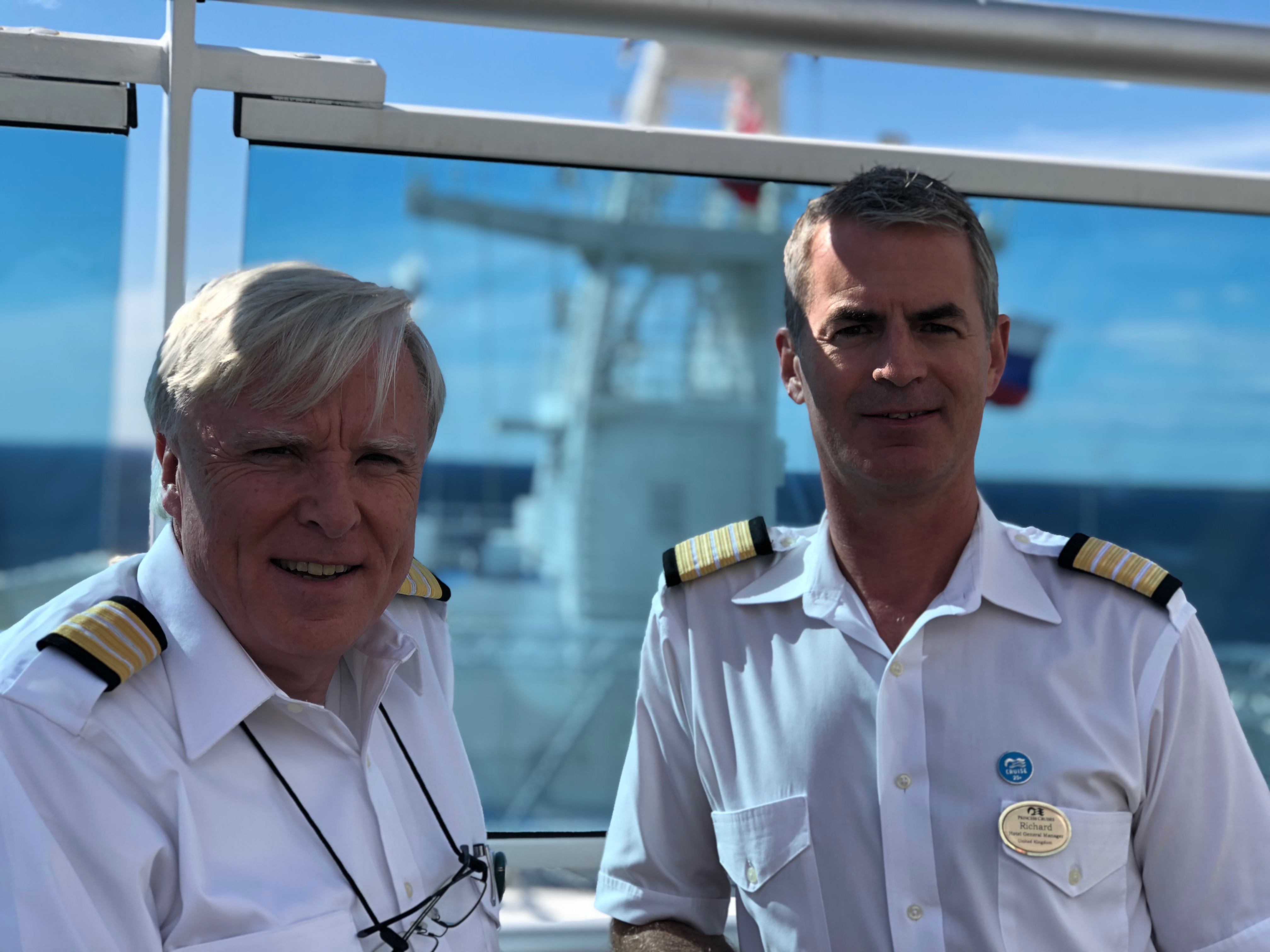 FLICKERPIX IS OFF TO CARTOON FORUM TO UNVEIL ITS ANIMATED NATURE DETECTIVE 'CARA'S ON THE CASE'
17th September 2019
'Cara's on the Case' is a new preschool animated nature detective series concept which has been selected to showcase at the prestigious Cartoon Forum pitching and co-pro conference which takes place in Toulouse, France this week (16 – 19 September).

Flickerpix is the animation arm of leading independent television production company Waddell Media, and has previously produced award-winning animation creations which have appeared on CBBC, Channel 4, Sesame Street USA, BBC, Discovery, RTE and ABC amongst others.

Jannine Waddell MBE, Managing Director, Waddell Media says:

"We are delighted that Flickerpix has the opportunity to pitch their fabulous new animation pilot 'Cara's on the Case' at Europe's leading forum for animated TV projects. Our producers will have the unique chance to introduce Cara to an impressive range of broadcasters, investors and other potential partners from 40 countries. Since its creation in 1990, 774 series have found financing through this forum and we're really hopeful that this unique Flickerpix concept makes its mark in the animation industry, as the feedback we have received so far shows that the series has huge potential internationally with strong economic and commercial prospects."

Created by Flickerpix's Creative Director Johnny Schumann and Producer Sarah McCaffrey, 'Cara's on the Case' follows the adventures of 6-year-old Cara and her detective gang, the Clover Club, as they solve everyday problems in the natural world around them. Taking place in the fictional coastal village of Tullybay, the series' art design has been influenced by various seaside villages in Northern Ireland.

Johnny Schumann says: " 'Cara's on the Case' is a fun and entertaining series, which we believe will encourage kids to join forces with detective Cara as she solves mysteries thrown up by the natural world around her. Cara may come from a small Irish village, but the issues she confronts are universal. It's a unique concept celebrating friendship, diversity and the importance of nurturing in the world around us."

Sarah McCaffrey, Producer, Flickerpix says: " 'Cara's on the Case' is a unique animated educational series for kids in an area which we believe is currently under explored by the market. It has been warmly received by key international broadcasters in the industry to date. We hope to impress the animation industry at Cartoon Forum and look forward to bringing Cara to life.

'Cara's on the Case' is being developed by Flickerpix with funding from Northern Ireland Screen.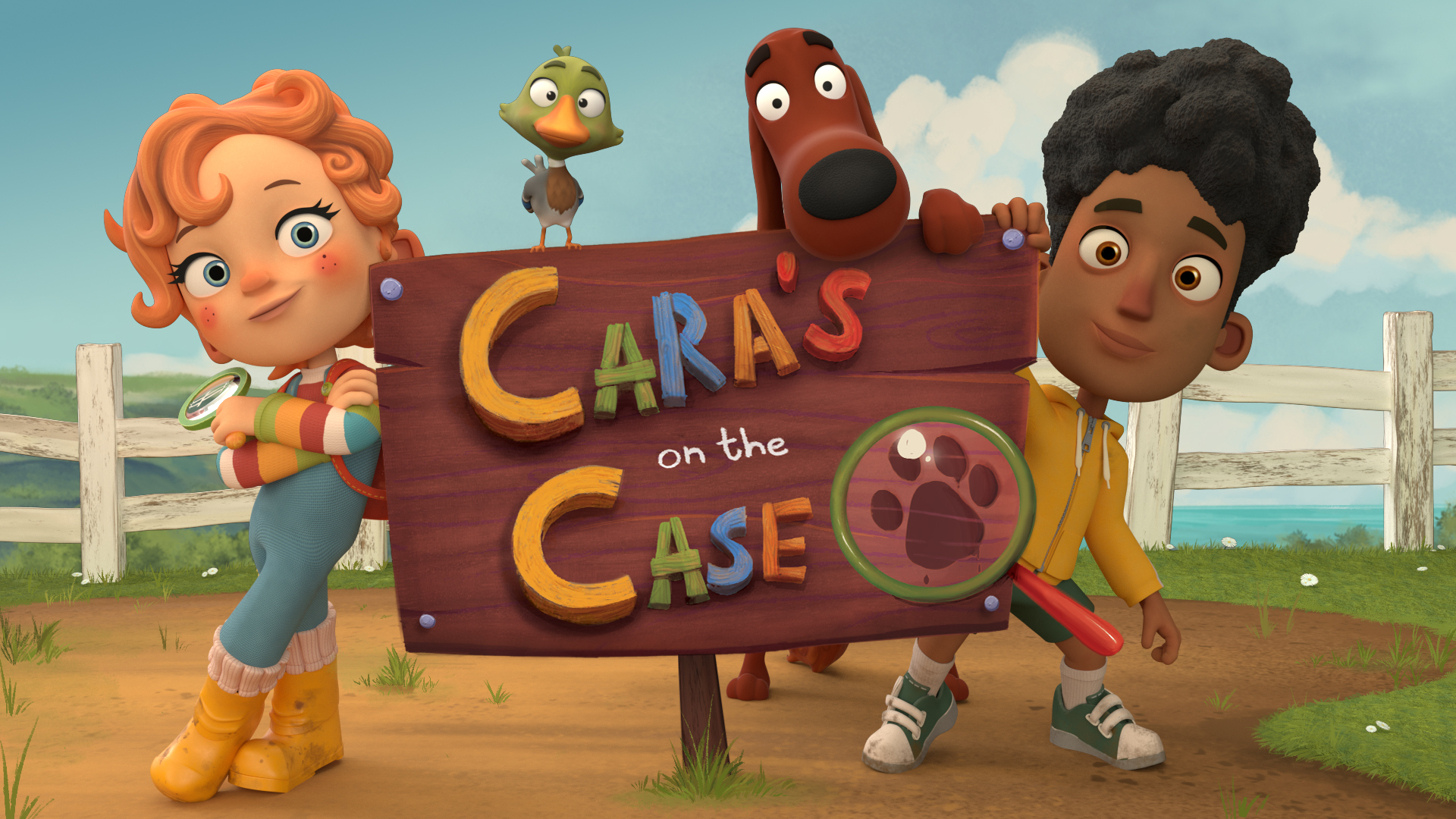 Pages