News
CHANNEL 4 DOUBLES ORDER FOR WADDELL'S NEW SERIES OF BRITAIN'S MOST EXPENSIVE HOUSES
17 May 2022
Following the huge success of series one of Britain's Most Expensive Houses, which averaged at over 1.5 m per episode, Channel 4 has doubled its previous order and commissioned a new 8x60-part series from the award-winning, Belfast-based, Waddell Media.

Waddell Media has once again secured exclusive access following the world's largest luxury estate agency, UK Sotheby's International Realty. This glossy documentary series will give viewers a fascinating glimpse into the most incredible properties on the market whilst offering a unique insight into the glamourous lifestyles of the ultra-high net-worth buyers and vendors.

Each episode will feature several properties including one valued in excess of £20 million and a large part of the show will be dedicated to the property journeys of the HNW (High Net Worth) individuals featured.

The UK property market is still booming. The number of Trophy homes sold in London has returned to pre-pandemic levels. Many HNW's are upgrading to properties with outdoor spaces and UK Sotheby's International Realty are busier than ever now that travel restrictions have been lifted.

Jasper Hone, Assistant Editor, Channel 4 Daytime & Features said: "We are delighted to be working with Waddell Media and UK Sotheby's International Realty on another series of Britain's Most Expensive Houses, allowing us all to peek inside more of the extraordinary and outlandish homes of the super-rich."

Jannine Waddell, Executive Producer and Managing Director, Waddell Media said: "We are absolutely delighted to be re-commissioned by Channel 4 for a bumper series of Britain's Most Expensive Houses. This exclusive access driven series will showcase the UK's most incredible homes from castles to country estates to London penthouses; all with eye watering price tags."

Sophie Wurzer Williams, Executive Producer said: "This series will deliver even more extraordinary characters on their buying journey with the brokers opening the doors to some of the most jaw dropping properties the UK has to offer."

Britain's Most Expensive Houses has been commissioned for Channel 4 by Jasper Hone and is Executive Produced by Jannine Waddell and Sophie Wurzer -Williams and Series Produced by Chris Walley.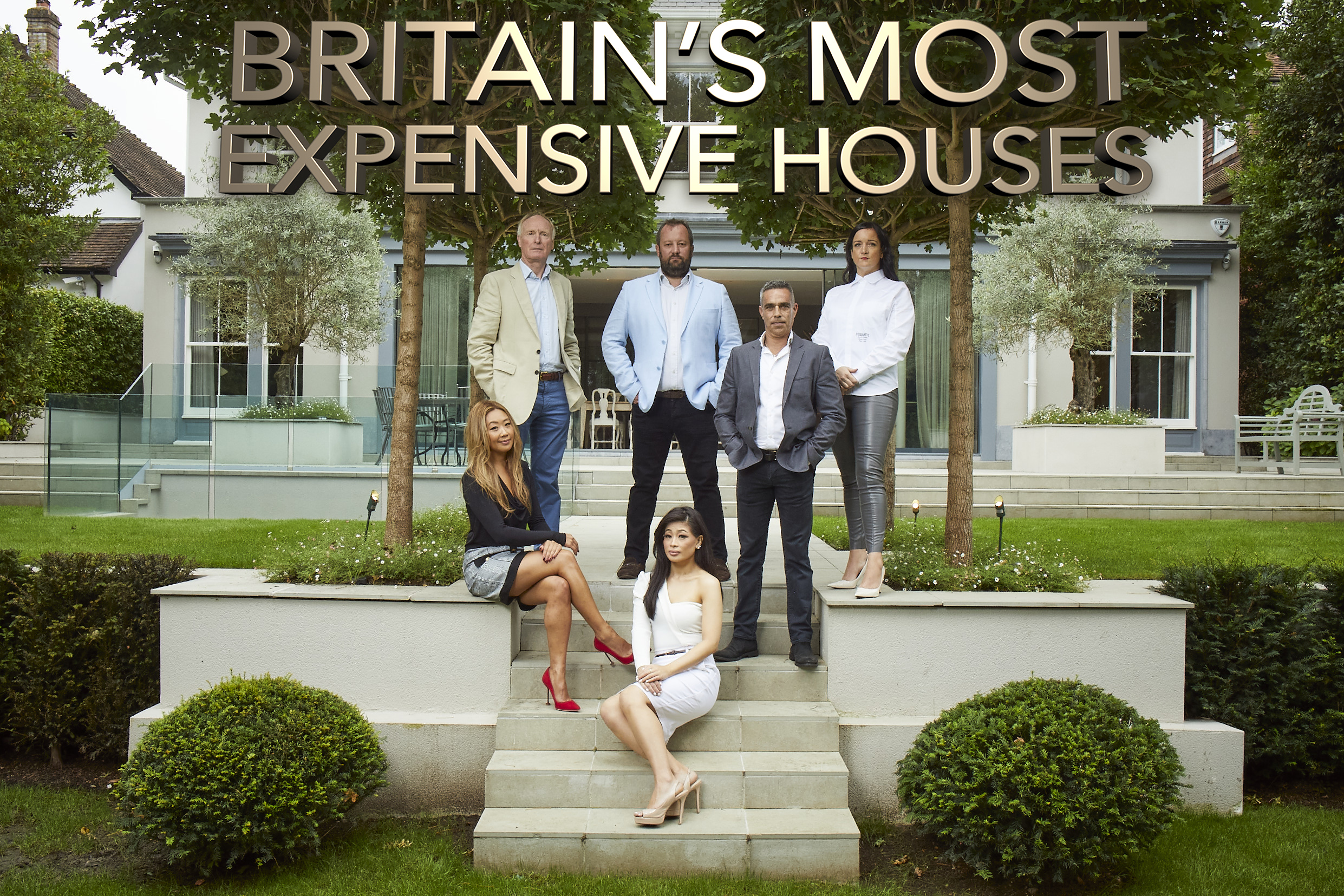 NEW SERIES The Chronicles Of Strangford
14 January 2022
Narrated by Armagh-born actor Colin Morgan, The Chronicles of Strangford is a new four-part documentary series from Waddell Media for BBC Northern Ireland.

Beginning on Monday 17 January on BBC One Northern Ireland at 7.30pm, the series follows characters in and around Strangford Lough over the course of four seasons. The story of the Lough is told through the people who live and work there, preserving traditions and protecting the wildlife that shares their home.

At 150 square kilometres, Strangford Lough is the largest sea inlet in the UK. It is an area of outstanding natural beauty that starts just 10 miles east of Belfast and stretches southwards to the tip of the Ards Peninsula. Strangford Lough is internationally recognised as an important habitat for a variety of birds, animals and marine life.

"The Chronicles of Strangford" is the fourth instalment in the critically acclaimed "Chronicles" series, which has included "The Chronicles of Mourne" "The Chronicles of Erne" and "Chronicles of the Glens". Like those series, it is filmed using a variety of techniques including drones and time-lapse photography, which bring familiar landscapes and secret corners of the lough to life in a spectacular fashion.

The landscape and weather is as much a part of the programme as the people it follows, and their relationship with their natural surroundings and the lough's delicate eco system is the overall theme of the series. It is about local people working with nature and protecting their place in the world. It offers a glimpse into a lifestyle where appreciating and preserving our surroundings takes centre stage.

Strangford Lough gets its name from the Vikings who knew it as "strong fjord", after its powerful tides. Four times a day 400 million gallons of water are pushed and pulled through the lough, creating whirlpools and eddies in the narrows to the south and shaping the shallow shorelines to the north. The tidal waters flood the lough with nutrients that feed a diverse variety of marine life, some of which is still being discovered.

The lough was known in ancient Irish as Loch Cuan, which can be translated as harbour lake. It's an apt name as its many islands offer shelter and sanctuary to a huge range of wildlife, many of whom treat it as a temporary home before they move elsewhere. Every autumn its many islands become a giant grey seal nursery, as they swim in from the open sea to breed and raise their young. While the tides transform the landscape four times a day, migration transforms the lough's population every season. This feeling of constant flux and change is very much part of life on Strangford Lough.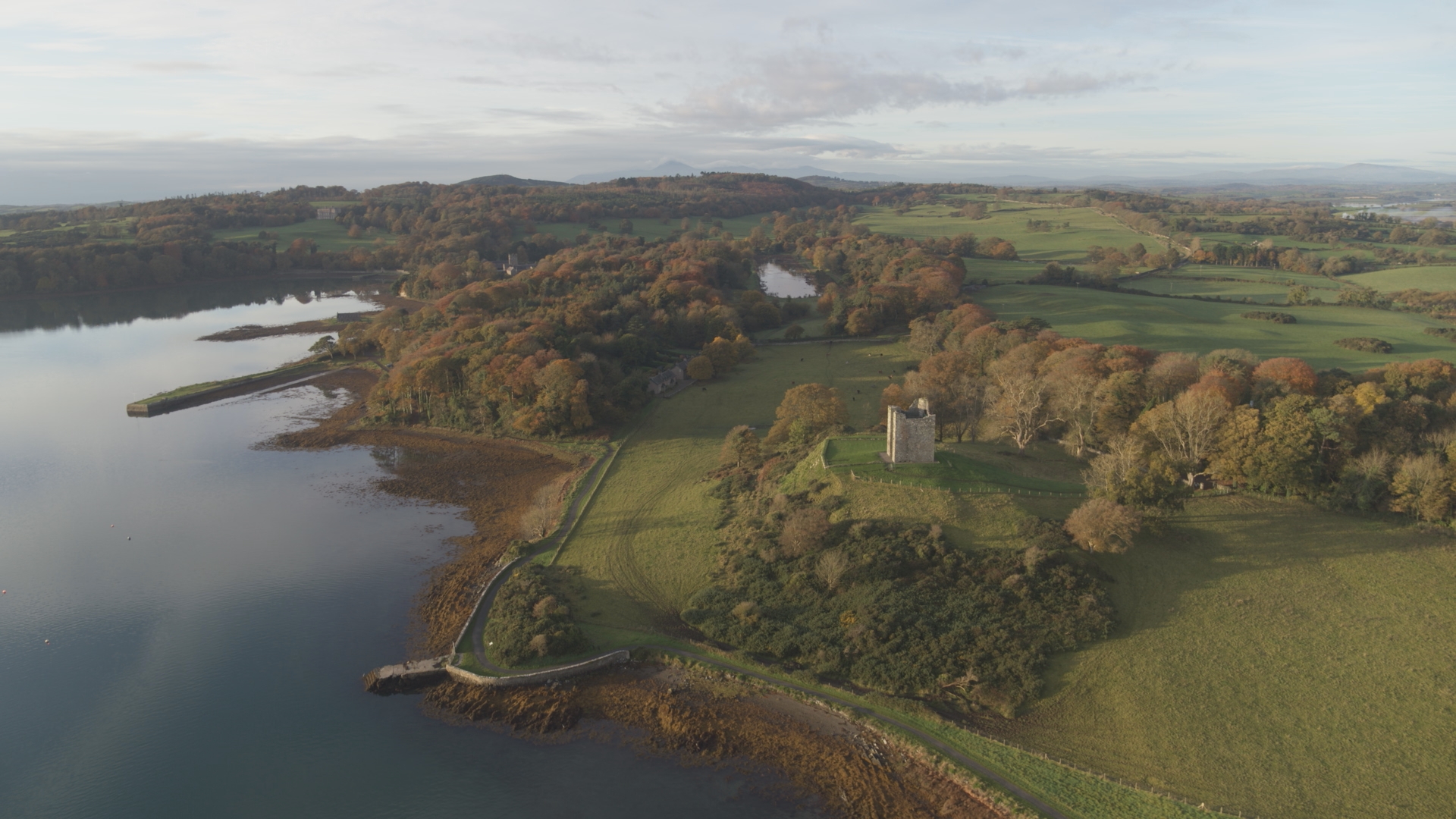 'Daniel O'Donnell' new documentary by Waddell Media to celebrate Daniel's 60th birthday this December
20 December 2021
A landmark arts documentary exploring the life and career of softly spoken superstar crooner and undisputed National treasure, Daniel O'Donnell will be shown on RTE One and BBC One NI on Tuesday 28 December to mark his 60th birthday.

Daniel at Sixty is a fascinating and revealing insight into the man himself with exclusive access to Daniel during his recent UK and US tour, and contributions from friends, colleagues and fans who have played an important role in his private and professional life over the years.

Veronica Cunningham, Producer and Director, Waddell Media says "We have been given extraordinary access to Daniel behind the scenes at his concerts in Birmingham, Blackpool and Llandudno as well as joining him at his triumphant return to Branson Missouri for his traditional run of pre-Christmas shows. This is a timely and illuminating film which offers an intimate, poignant and entertaining profile of this much-loved artist from his boyhood in Donegal to becoming an internationally celebrated entertainer."

There are also revealing interviews with his family, as wife Majella, sister Margo (and Daniel's eldest brother John Bosco O'Donnell in a TV first) talk about their relationships with Daniel over the years. Daniel's best friend since school PJ Sweeney, his friend and mentor Philomena Begley, Dungloe postman Owen Doyle and the two Donegal boys who produced his viral 'Down at the Lah De Dah' video also pay tribute to the man alongside some famous faces wishing him a Happy Birthday including Sir Cliff Richard, Garth Brooks and Nathan Carter.

Daniel is one of the most prolific and popular recording artists Ireland has ever produced. Since releasing his first album, The Boy From Donegal, back in 1984 he has gone on to achieve world-wide success, selling over ten million records and becoming the first singer to have a different album in the British charts every year for 34 consecutive years. To date he has now amassed 40 Top 40 albums, including 18 Top 10 albums, with 16 of them this century, a feat that has not been achieved by any other recording artist.

Although he found professional success early on, Daniel' s own life has not been without its trials. His father Francie passed away when Daniel was only six, leaving his impoverished mother to raise the family alone. His older sister Margo, also a well-known performer, found life on the showband circuit tough and leant on alcohol, ending up in rehab and estranged from her brother. The pair only reconciling very recently. And in recent years he has also supported his wife Majella through her breast cancer diagnosis and treatment. In addition, his charity work, notably for The Romanian Challenge Appeal, has also made a lasting impact in the lives of many people in need across the world.

As well-known for his dedicated fans as he is for his music, Daniel has always had an easy rapport with his audience. Over the years he has often been parodied for his unashamed 'Mammy 's Boy Image', 80's mullets and pastel knitwear, famously inspiring the boyish and dim-witted television presenter and pop superstar Eoin McLove in Father Ted. Taking it all in good humour, Daniel has had the last laugh as he continues to play to packed out concerts at home and abroad.

And despite the obvious restrictions brought on by lockdown, Daniel has continued to reach out to audiences large and small. From his solo open-air concerts for elderly residents 'cocooning' in Donegal hospitals and care homes, not forgetting his and Majella's regular, sometimes slightly unscheduled, Facebook Live appearances.

With exclusive access to Daniel, his family and friends and an archive trip down memory lane, a family album of pictures and some behind the scenes bloopers from La De Dah, Daniel O'Donnell the Boy from Donegal promises to be an entertaining and honest insight into the life of a local hero at 60.

''I never thought, you know, when I started singing. I could never have imagined how it would work out or how it would pan out. I'm so grateful for all the things that's happened and over the 60 years, all the people that have come into my life'' - Daniel O'Donnell November 2021

"I suppose if I can be remembered as somebody that brought people together, there's too much dividing the world. And if I was known that I brought some together, I would be very happy'' - Daniel O'Donnell November 2021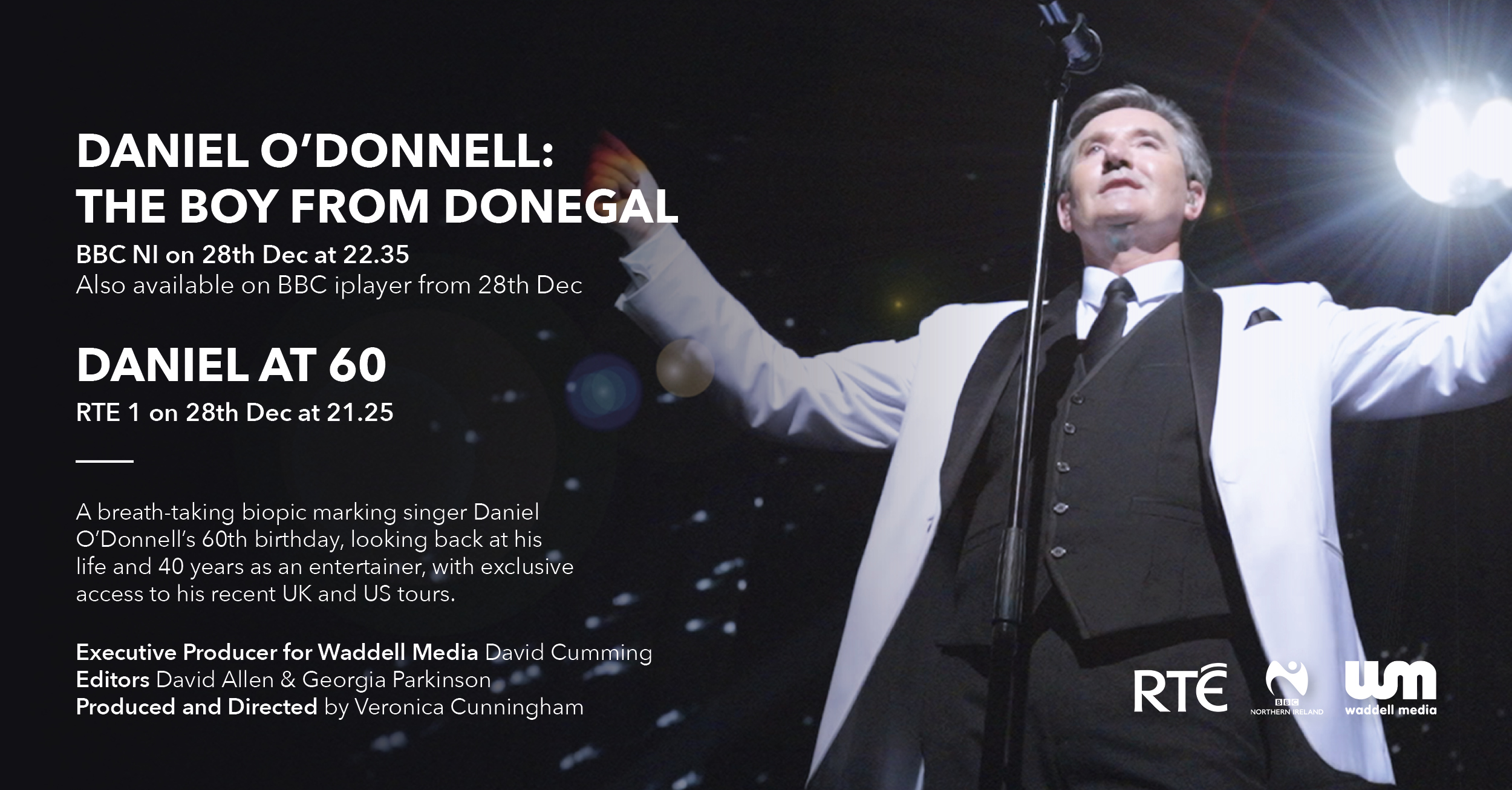 NEW SERIES Britain's Most Expensive Houses
13 December 2021
With exclusive access to part of the world's largest luxury estate agency UK Sotheby's International Realty, this new 4 x 60 mins series will bring viewers behind the doors of more of the UK's most incredible homes. The series will follow prospective buyers as they view and purchase high-priced houses across the country, as well as following the work and home lives of Sotheby's estate agents.

Starting 29th December with all episodes available on All 4.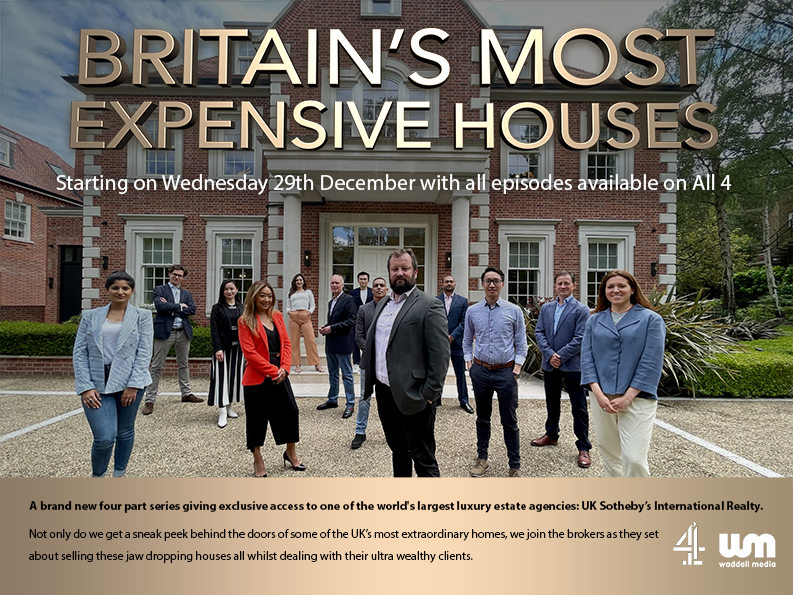 NEW SERIES Selling Ireland's Most Exclusive Homes
3rd September 2021

Waddell Media's new three-part property series 'Selling Ireland's Most Exclusive Homes' takes a deep dive inside some of the most amazing and expensive houses currently on the market in Ireland starting this Monday night (6th September) on RTÉ Two at 9.30pm and RTÉ One on Wednesday (8th September) at 10.35pm.

From country lodges to high-tech masterpieces, waterfront apartments to city centre penthouses, these incredible properties could be your dream 'home sweet home'- if money was no object. Selling Ireland's Most
Exclusive Homes gives viewers a sneak peek behind the doors of Ireland's multi-million mansions.

As more and more people consider embracing the glory of the Irish countryside, the first property we visit is Ballindoolin House in the horsey heartlands of Carbury, Co Kildare. A magnificent 200 year old Georgian house, Ballindoolin is one of the largest estates coming to the market in Ireland this year. After an extensive 3 year renovation we follow the house as it's professionally staged before being launched for sale.

However, if you're a fan of windswept headlands and splendid isolation, then you might be interested in Tara Hall, a Regency-style house at Howth, north County Dublin. Dramatically situated on a cliffside, along with its own secret tunnels, Tara Hall has cinematic connections, with a strong link to the classic Gone With The Wind.

Across the bay we visit San Elmo Lodge in Dalkey where less is certainly more. With floor-to-ceiling glass walls and gadgets galore this modernist masterpiece was designed by one of Ireland's most celebrated architects Tom dePaor, known for his dynamic angular buildings. San Elmo Lodge is carved into the hillside, deceptively proportioned with a sleek façade and you can even swim on the beach below – if you're able to meet the asking price.

Historic Kilcreene Lodge near Kilkenny City was once owned by the Smithwick's Brewery family and was a hangout for Hollywood stars such as James Cagney and Tyrone Power. One of the great Irish politicians of the 19th century, "The Liberator" Daniel O'Connell, was often a guest of John Smithwick, he even delivered one of his largest monster rallies in the grounds of the lodge.

Bloomfield House, Donnybrook, D4 Once home to the family of rebel leader Robert Emmett, this Georgian townhouse was also once a hospital run by Quakers. It's visited for final time before sale by Robin Mandal, the renowned conservation architect who was part of the team that renovated this Regency-style gem.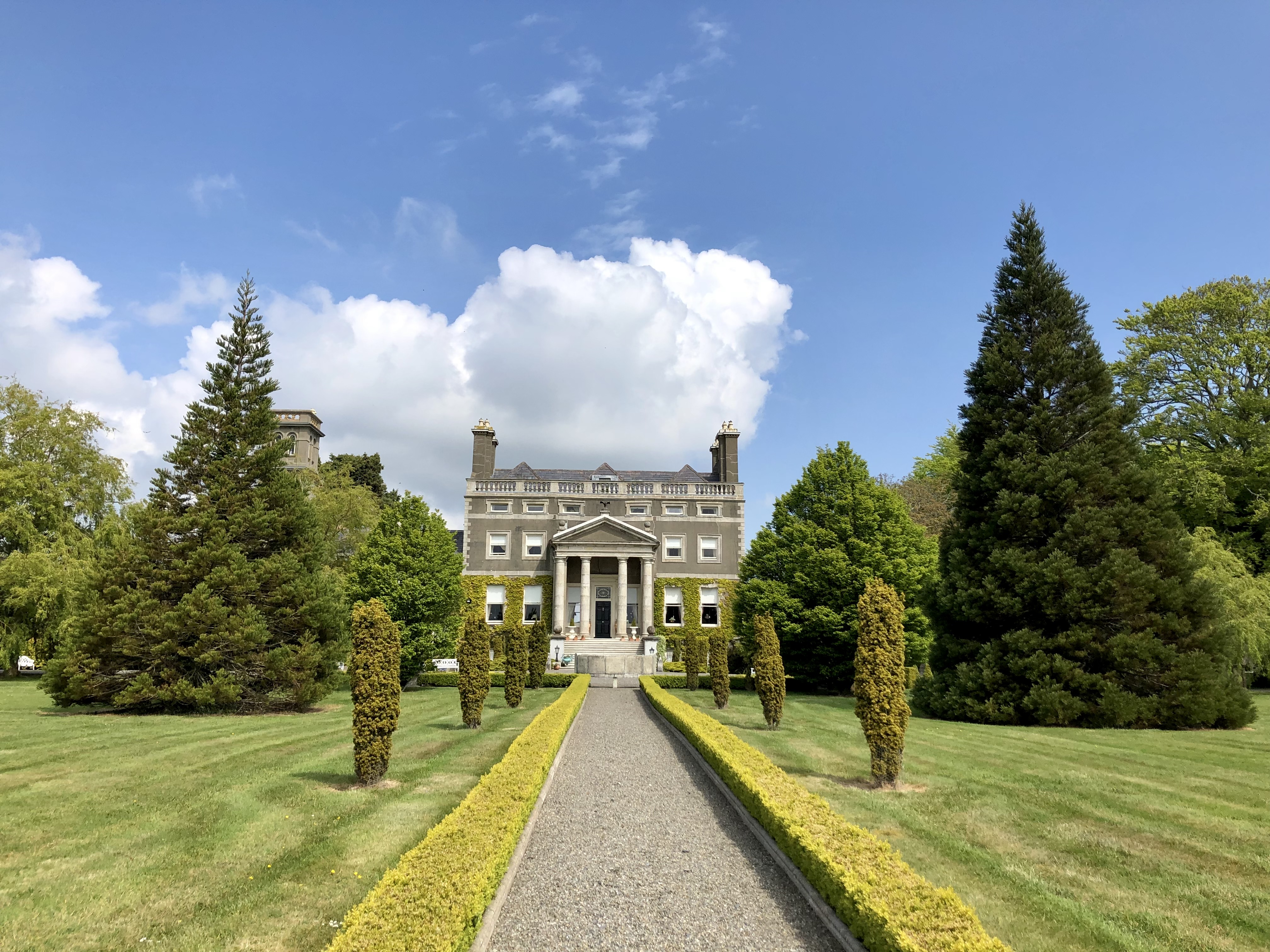 Pages